When it comes to earphones, we all want earphones that are compatible with our phones and provide good sound quality. The TOZO earbuds offer a reasonable price for improved audio performance and enhanced technology. They are an excellent choice whether you enjoy streaming the latest shows, gaming, or listening to music at home or on the go. If you purchased a set of TOZO earphones and are unsure how to connect them, this article is for you.
This guide will show you how to pair and connect TOZO earbuds to your iPad. They can pair with your device effortlessly; turn on your Bluetooth and put your earbuds into pairing mode.
Pair & Connect TOZO Earbuds to Your iPad Pro/Air/Mini
So, without further ado, here's how to pair the TOZO (T6, T10, T12, NC9, A1, etc.) earbuds with your iPad.
Step 1. Open the Settings app on your iPad.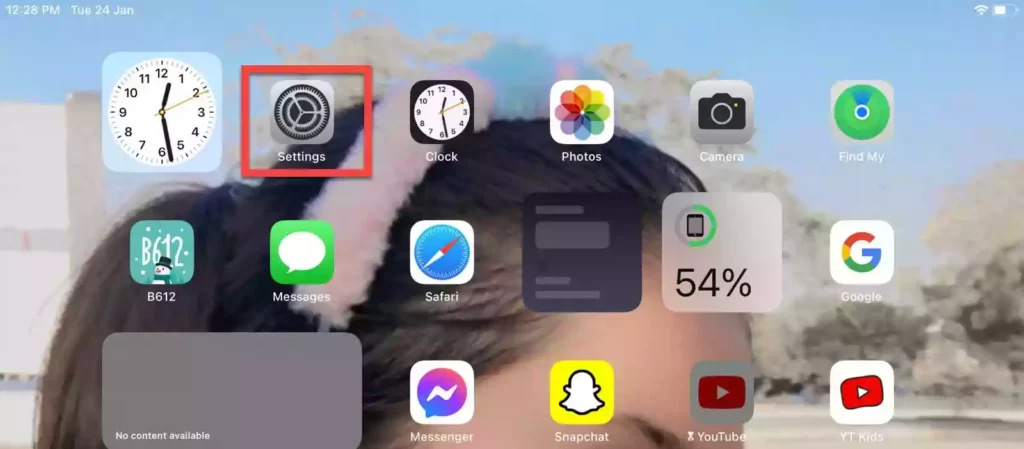 Step 2. Then, go to Bluetooth.
Step 3. Turn on your iPad's Bluetooth.

Step 4. Now, put your TOZO earbuds into pairing mode. To do that, open the case with your earbuds inside, press and hold the button, and release it when the case light flashes. Then, your earbuds will enter pairing mode.
Step 5. Now, wait for your TOZO earbuds to appear under the Devices list. When you see it, simply tap on it, and it will pair with your iPad instantly.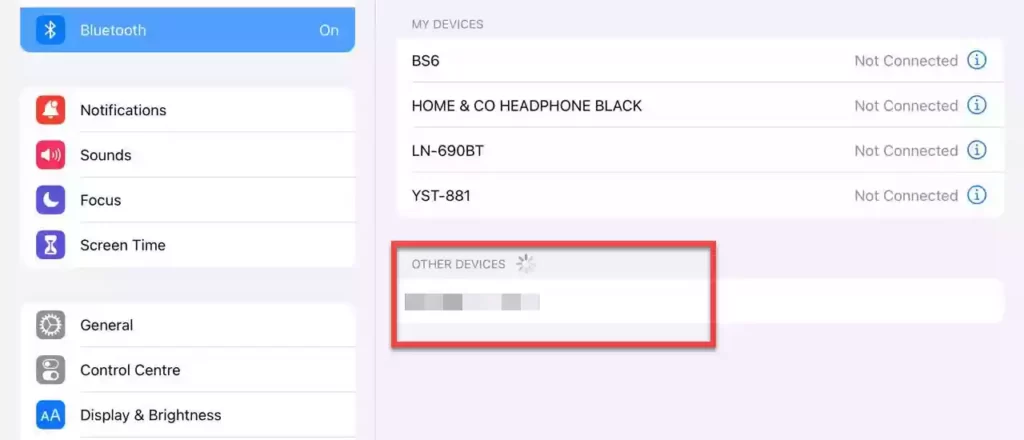 That's it! Now your TOZO earbuds are successfully connected to your iPad.
If you want, you can also connect TOZO earbuds to your Mac and iPhone; it's easy, and we have a step-by-step guide for them too.
Disconnect and unpair TOZO earbuds from iPad
To disconnect the TOZO earbuds from your iPad, go to Settings > Bluetooth and tap on the information symbol "ⓘ". Then, select "Disconnect" or "Forget this device" to disconnect these earbuds from your device.
Why won't my iPad find my TOZO earbuds?
A pairing issue is the most common reason for your device not finding your TOZO earbuds. To resolve this, disconnect your TOZO earbuds from your iPad and reset them. If that doesn't work, you can clean the charging pins in the casing, which should solve the problem.