Apple has added the most significant camera upgrade for the iPhone 14 models, a 48-megapixel main lens. The new sensor in the iPhone 14 also comes with a new machine-learning model that delivers sharper images with less noise for unprecedented image quality.
With a single image averaging between 75 and 100 MB in size, using the iPhone 14 model's primary camera at its full 48 MP resolution isn't always what you want. But for the most detailed images, using the 48 MP resolution is the best way to capture the photo. Otherwise, the camera defaults to shooting at a 12-megapixel resolution.
The iPhone 14 Pro/Max now shoots ProRAW at 48MP with considerable detail, enabling new creative workflows for professionals. So read this Ichumz article till the end to learn how to shoot 48 MP photos with your iPhone 14.
---
Take 48MP photos on the iPhone 14 Pro/Max
Follow the guidelines below to take 48-megapixel Pro4Raw photos with your iPhone 14 models running iOS 16.
Go to the iPhone's Settings and tap on Camera.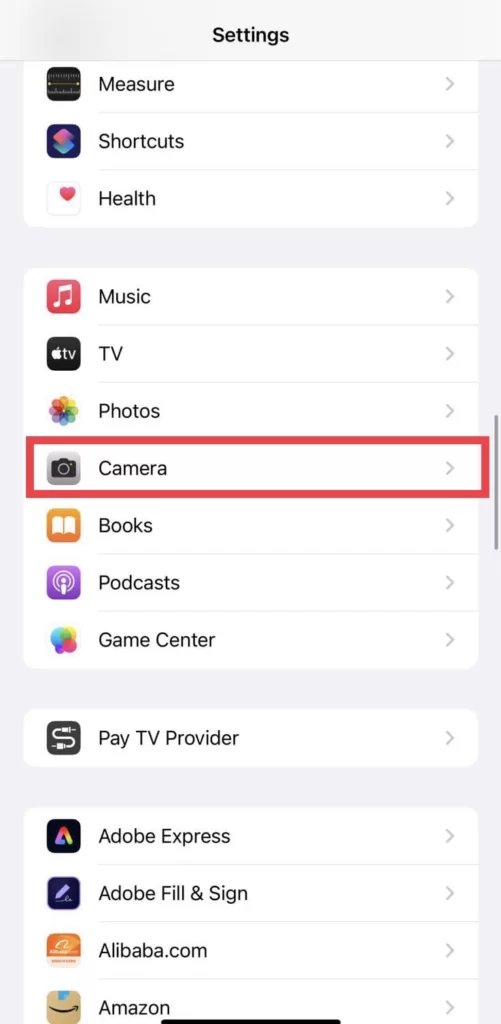 Now select Formats from the camera menu.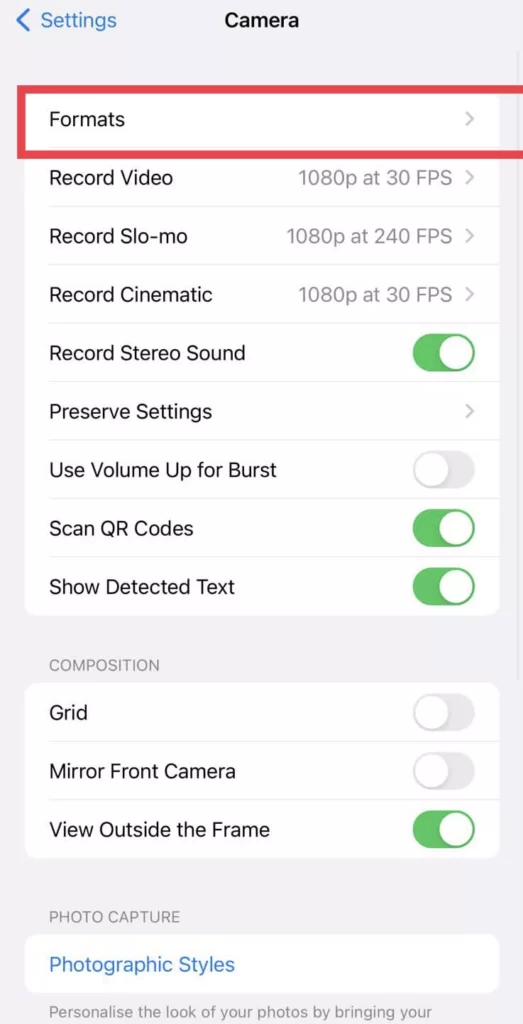 Then toggle on the Apple ProRaw feature.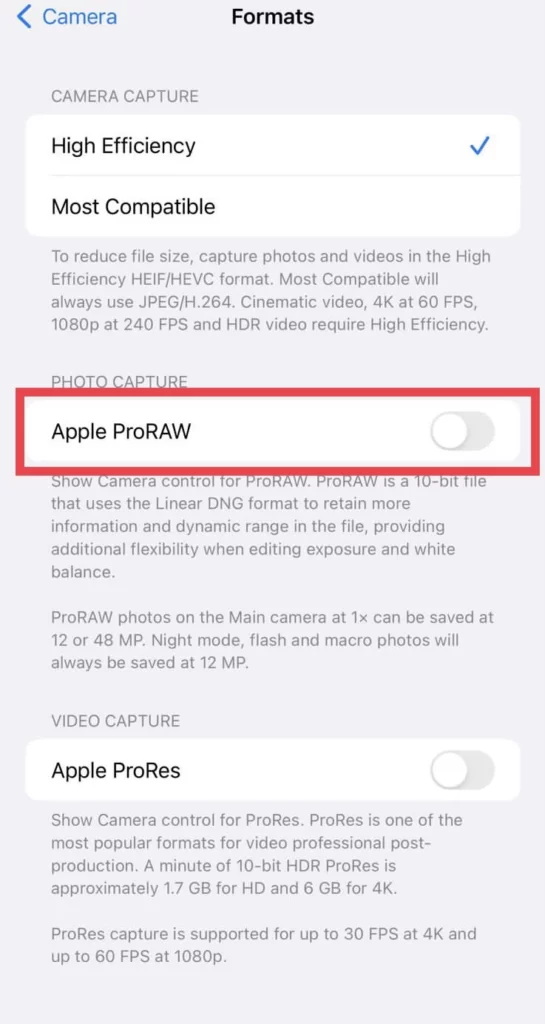 And then, you can see that the 48MP is already set for the ProRaw resolution.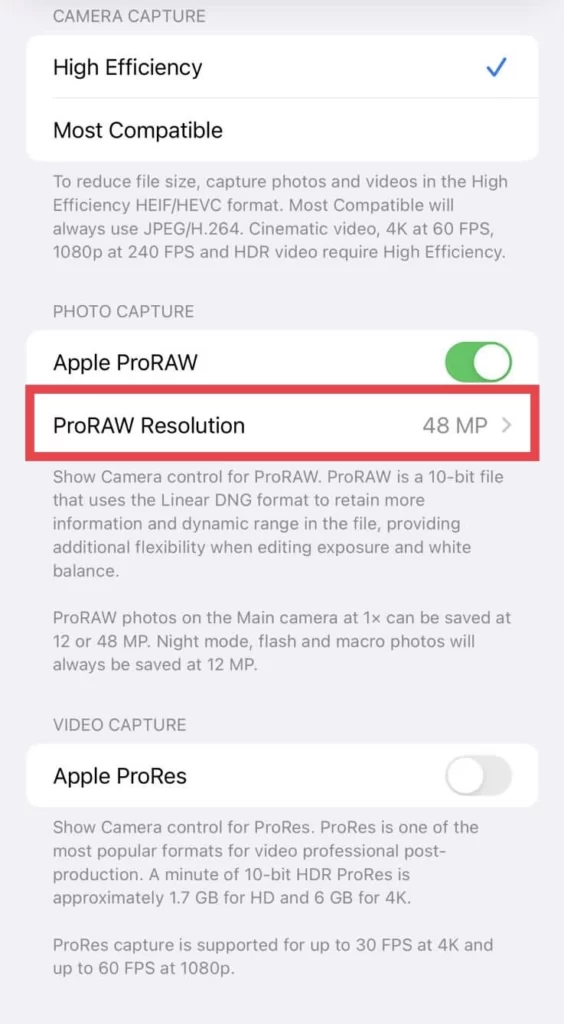 By any chance, if it is not set already, tap on ProRaw Resolution and select 48MP.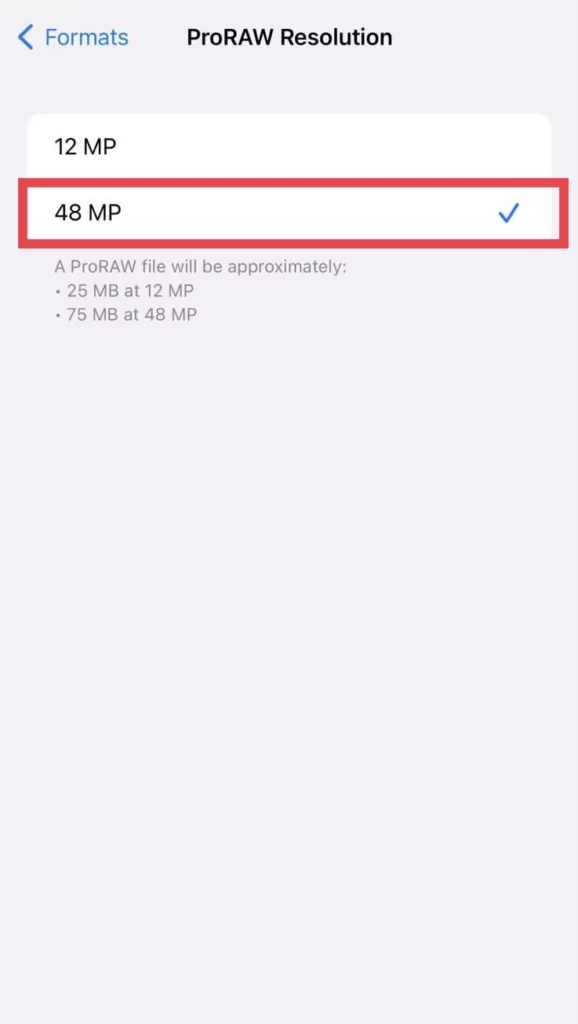 You have enabled the 48MP ProRaw resolution for your iPhone's camera, and it is now added to the upper part of the camera, so when you want to shoot a 48MP picture, tap on the RAW button.
---
Conclusion
So these are the steps you need to take to enable the Apple ProRaw feature and take 48-megapixel photos with your iPhone 14 Pro/Max. Finally share your thoughts and queries with us in the comments section below.
---
Read also:
How To Create A Photo Collage On iPhone 14, 14 Pro, And 14 Pro Max
How To Retrieve Deleted Messages On iPhone 14, 14 Pro, And 14 Pro Max