A feature added to iOS devices in 2014 called "family sharing" permits sharing apps, services, and any paid iCloud storage plans. Plans for cloud storage are available in three tiers: individual, family, and premier. You need an Apple ID and iOS 11 or later (iOS 16.4) to set up iCloud Family Sharing on your iPhone. Once Family Sharing is configured, up to six family members can share purchases from the App Store, iTunes Store, and Apple Books and access Apple Music and Apple TV+.
You shouldn't be concerned about your privacy because it allows sharing of Apple purchases and cloud subscriptions but keeps your files, photos, and other items private. And you can set parental controls.
If you still have not activated the iCloud family-sharing feature, read this iChumz article to learn how to set up family-sharing on your iPhone 14 Pro or Max.
---
Set up family sharing on iOS phones
To enable iCloud family sharing on your iOS 16.4 phone, follow the guidelines below.
Go to the Settings app and tap on your Name.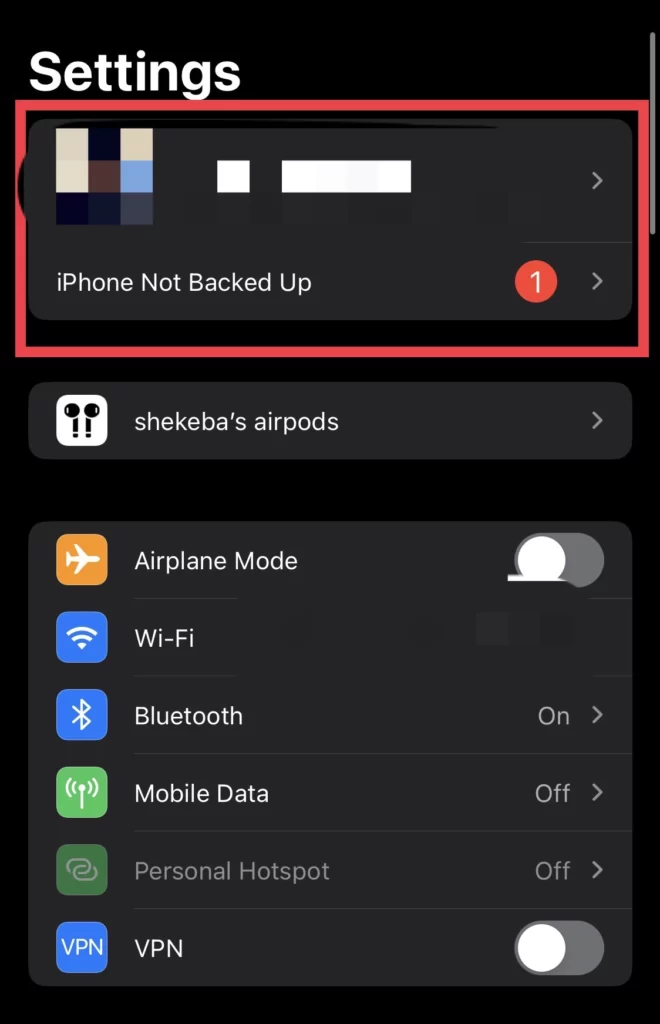 Then scroll down and tap on Family Sharing.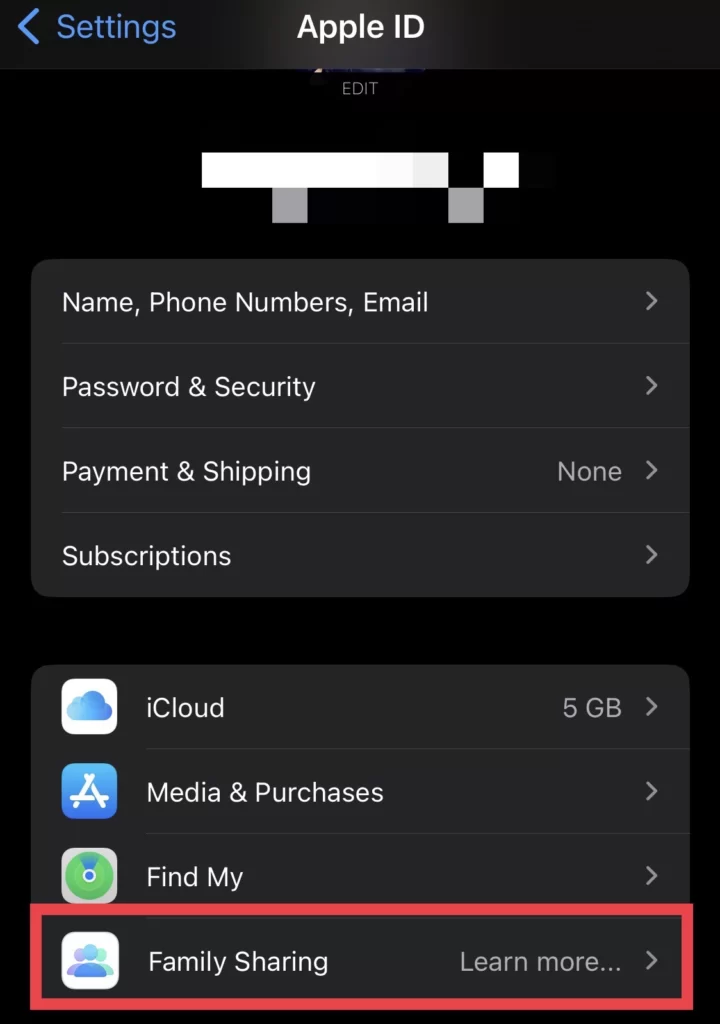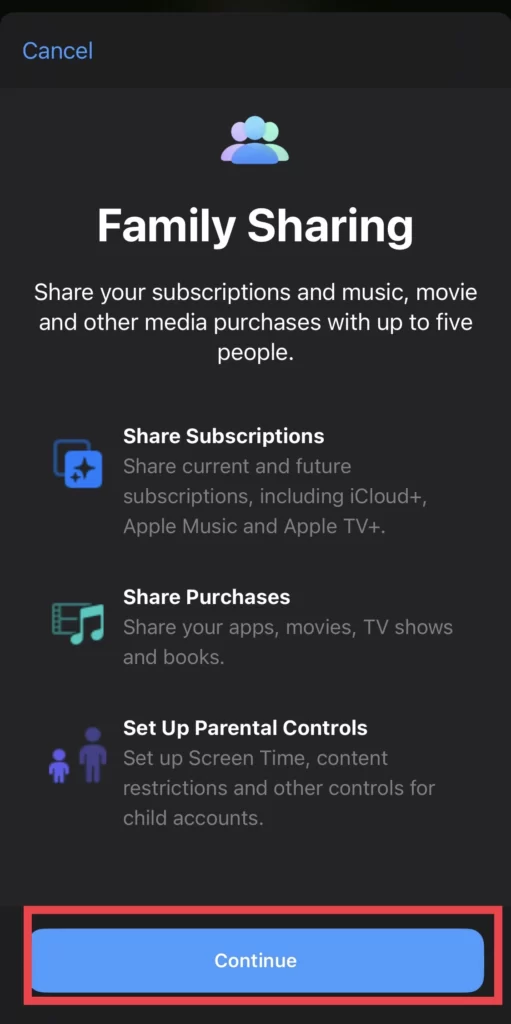 Next, you can invite family members by tapping on Invite Others.
And Create a Child Account for your child.
Finally, tap on the Done button.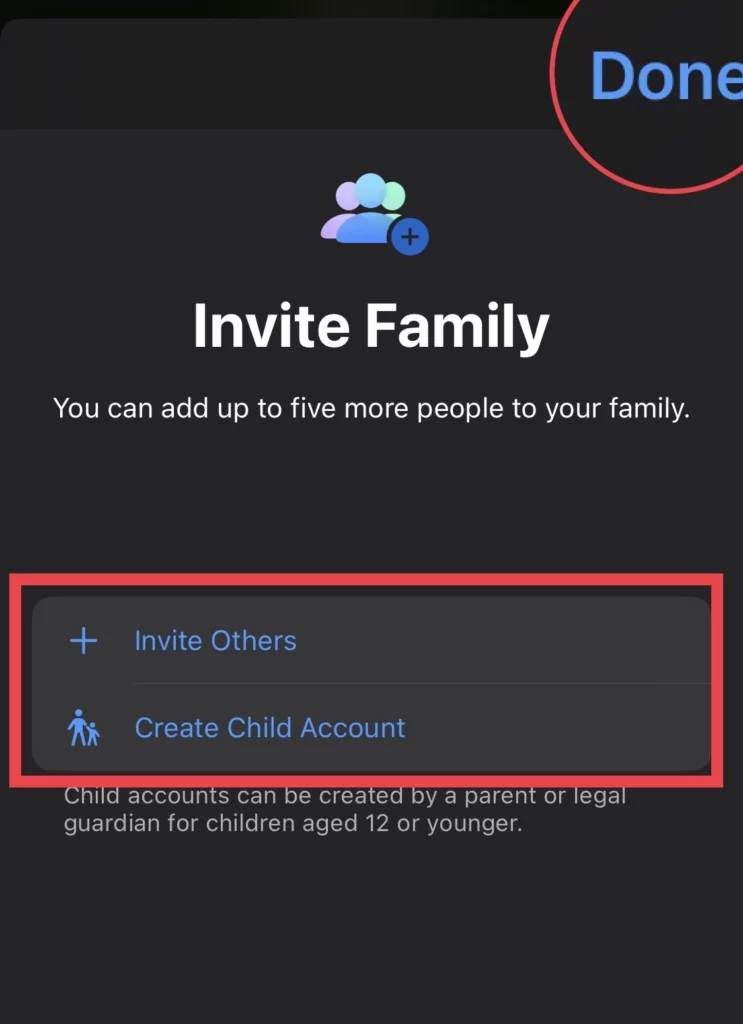 ---
Manage Subscriptions, Purchases, and Locations for family sharing
You can manage the subscription purchase and location by following the instructions below.
To enable subscription sharing, tap on your profile (Organizer), select Subscriptions, and then manage your plan.
Then tap on Purchases if you want to share it.
And you can add any family member's location by tapping on Location.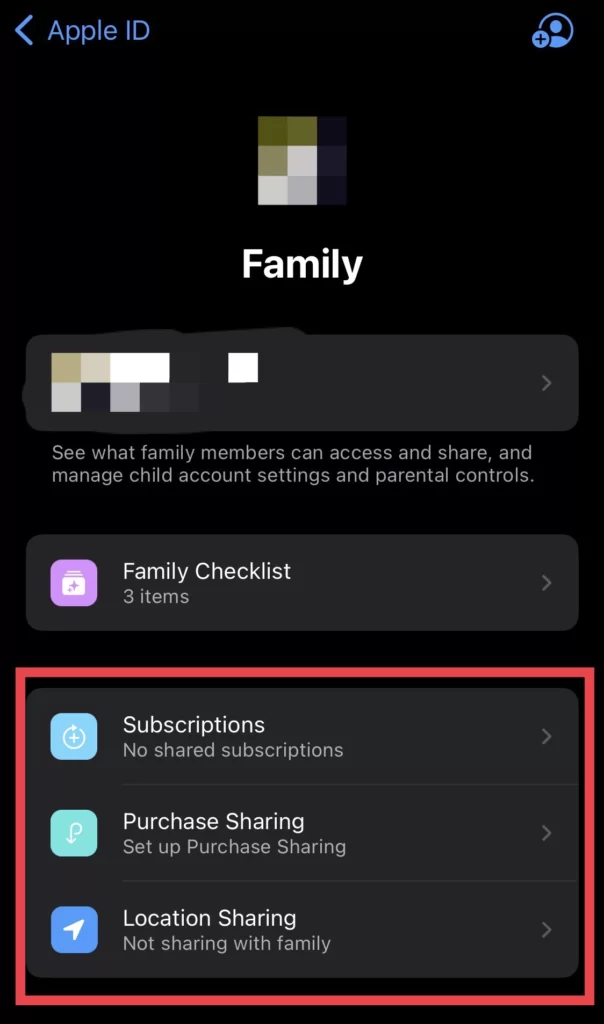 ---
Stop using Family Sharing on iPhone
You can stop using it if you want to turn off family sharing. To do so, go to Settings>Profile>Family Sharing>Organizer (you) and tap on Stop Using Family Sharing.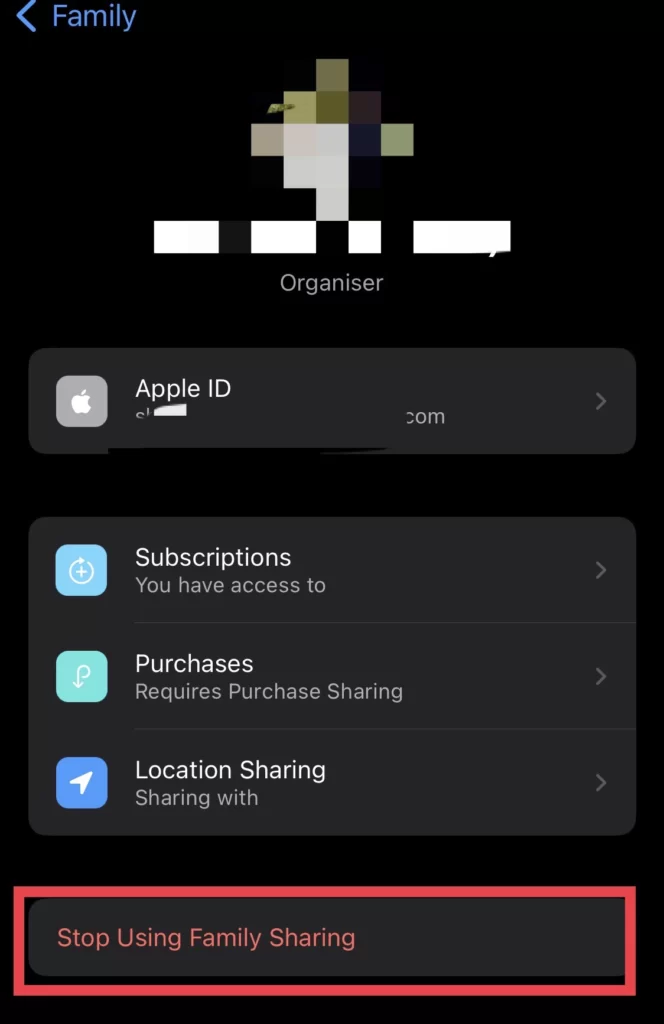 ---
Set up Family Sharing on Mac
You can also set up the Apple Family Sharing feature on macOS via these steps.
Tap on  and go to System Preferences.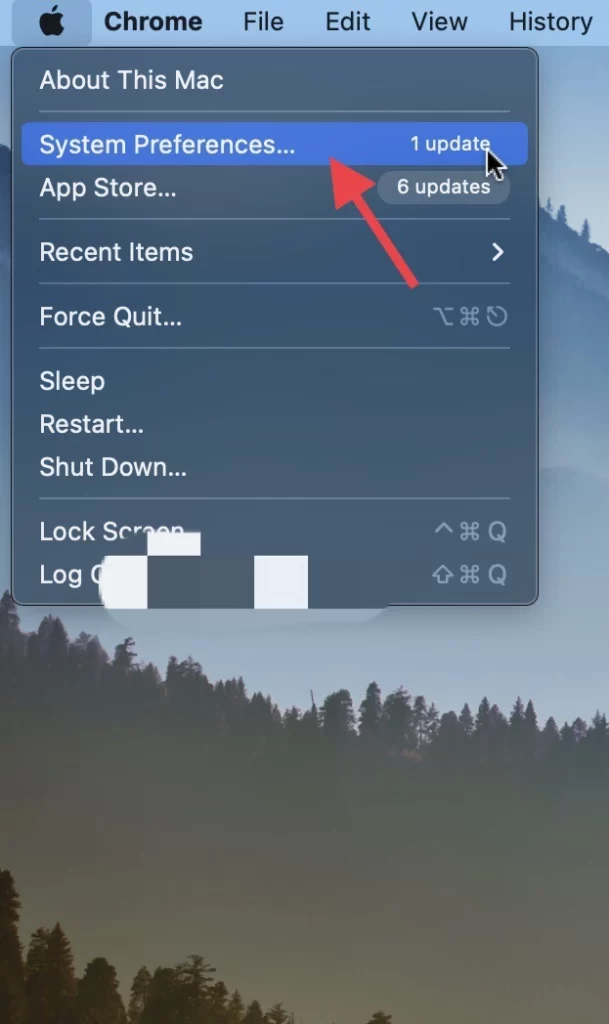 Then tap on Family Sharing beside Apple ID.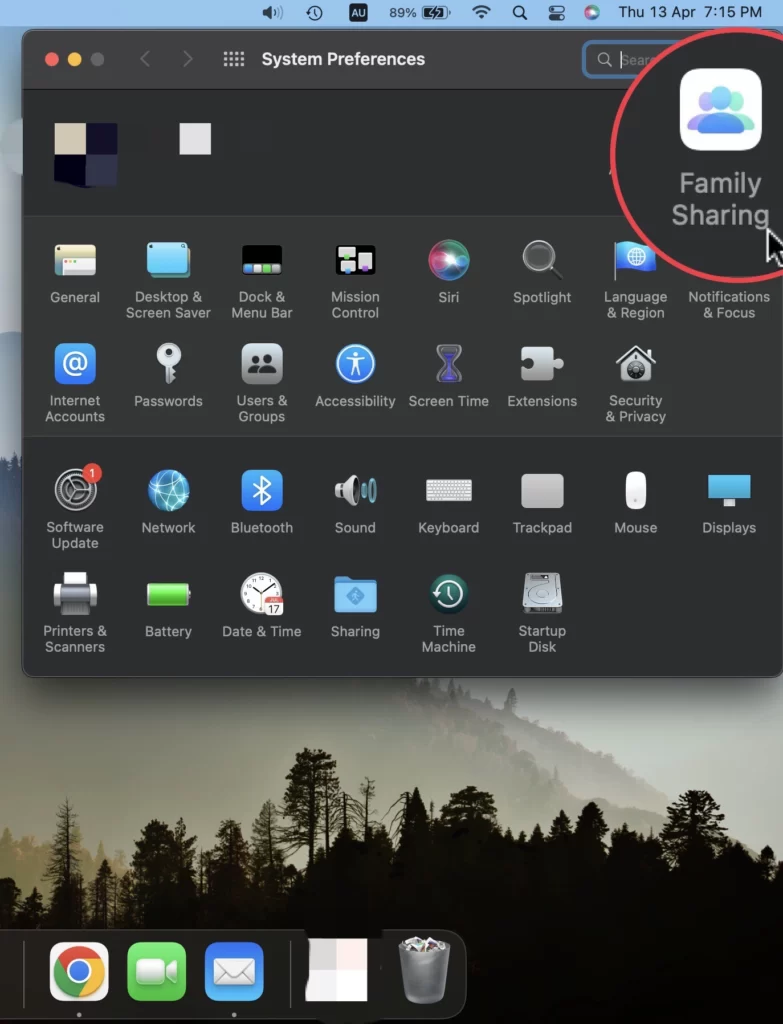 Then tap on Get Started to enable family sharing on Mac.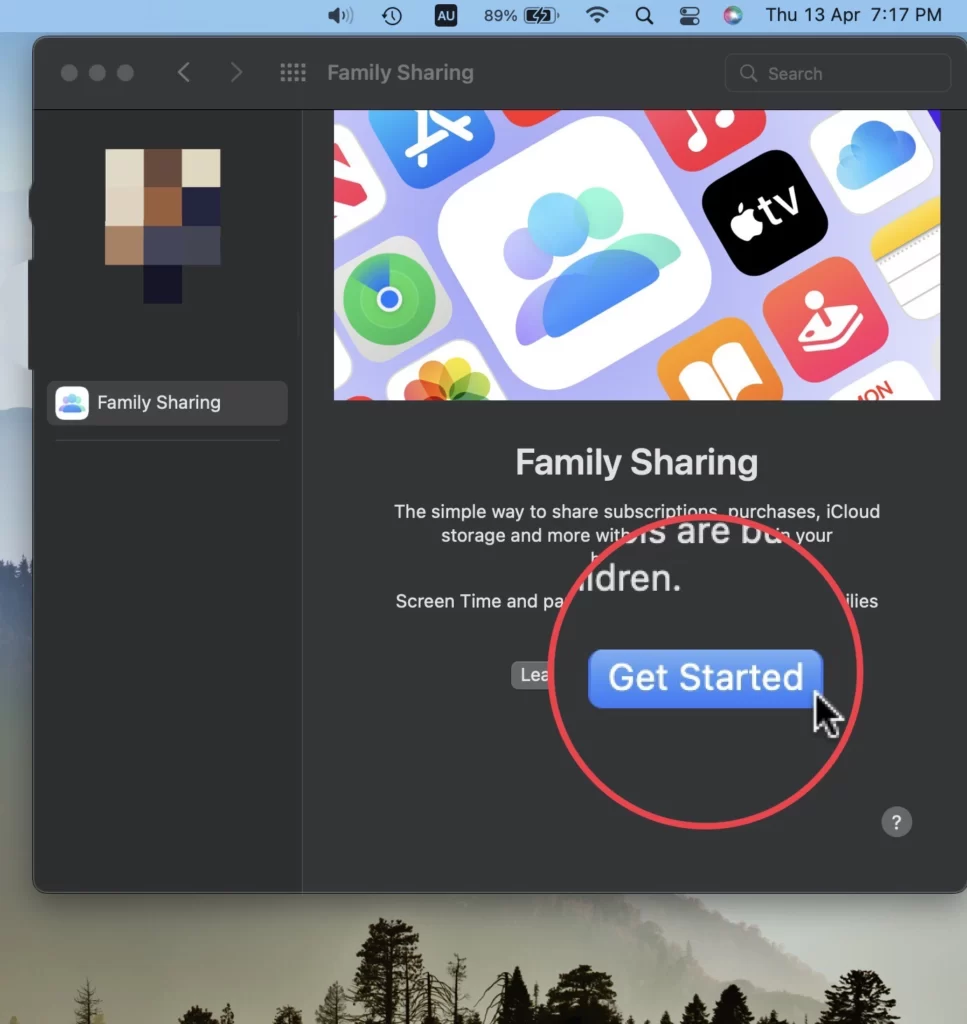 Finally, you have enabled family sharing on your Mac.
---
Conclusion
These articles cover the setup for cloud family sharing on iPhone and Mac, managing subscriptions, locations, and purchases, and turning off family sharing if you are the organizer. So, finally, if you have any questions or suggestions, post them below.
---
Read also:
[2023] How To Associate Mail Account With Focus Mode On iOS 16.4
(iOS 16.4) How To View Notes In Gallery View On iPhone 14 Pro/Max