It's possible that some iPhone users don't like the fact that the WhatsApp app broadcasts the sender's name on the lock screen whenever they receive a message, as it can make them feel like someone is looking over their shoulder to see who the sender is. If this is the case, you may want to hide the WhatsApp sender name from the lock screen of your iPhone, and you can do so either from within the WhatsApp app itself or from the settings of the iPhone. So continue reading to learn how to hide the WhatsApp sender name on iPhone 14, 13, 12, 11, and X running iOS 16.
---
Hide the WhatsApp sender name from the iOS phone lock screen
Way #1. Via the iPhone's settings
To stop the iPhone's lock screen from showing the WhatsApp sender name, go to the settings.
Open the iPhone's Settings.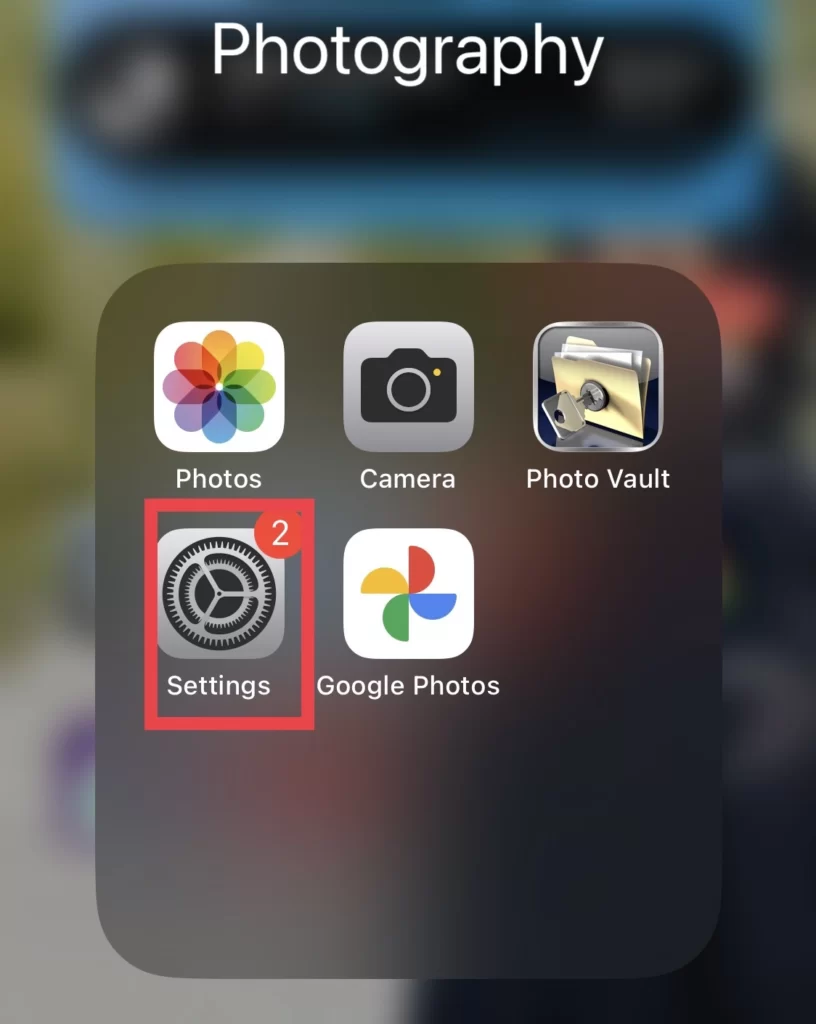 Select Notifications from the settings menu.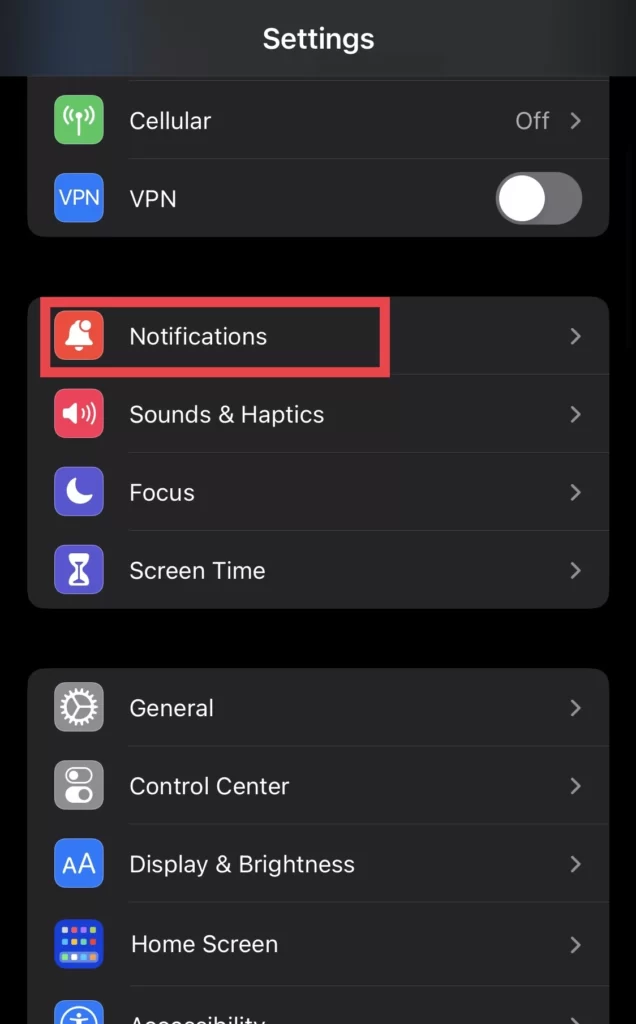 Then to find the WhatsApp app, scroll down the menu and tap on it.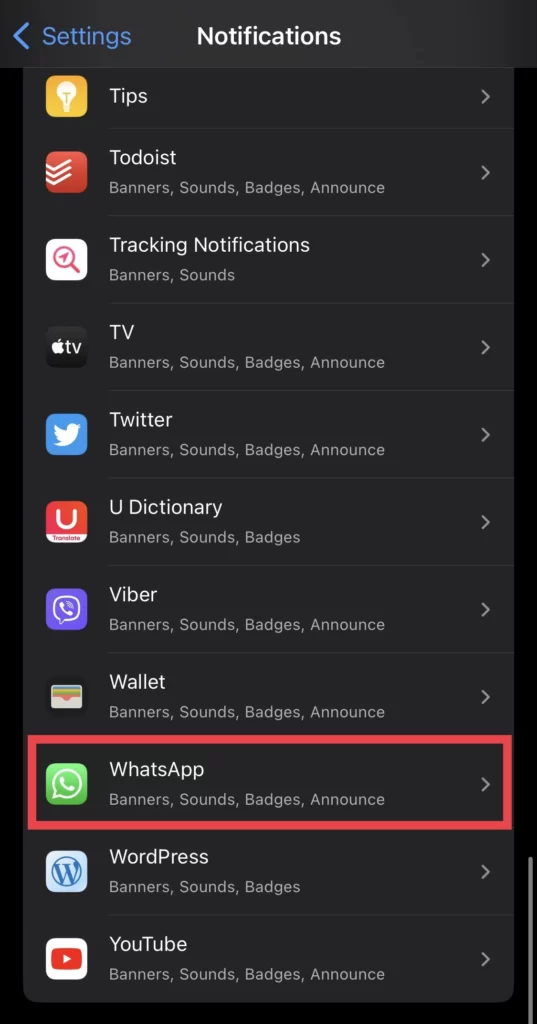 After that, tap on the Show Preview feature that displays the sender's name.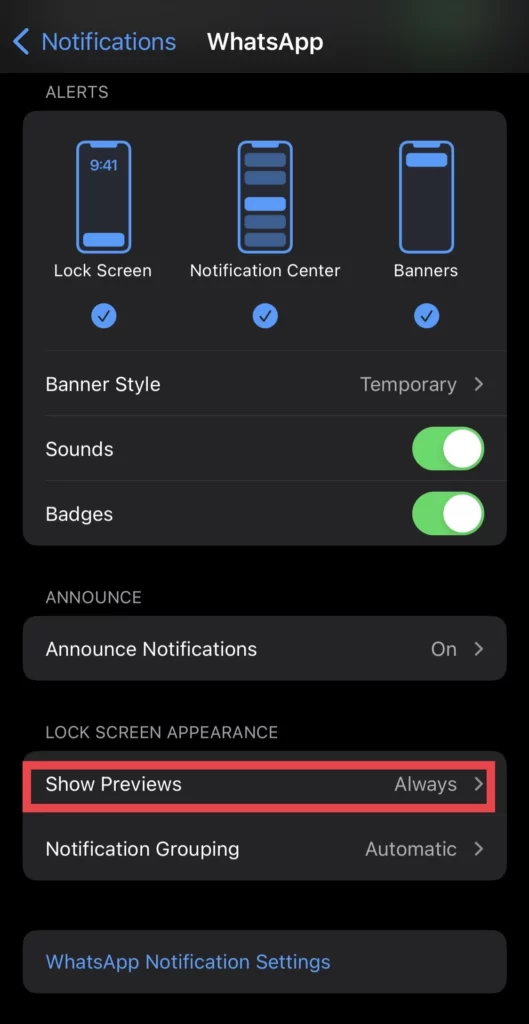 And finally, to avoid the sender's name from appearing on the iPhone lock screen, select Never from the options list.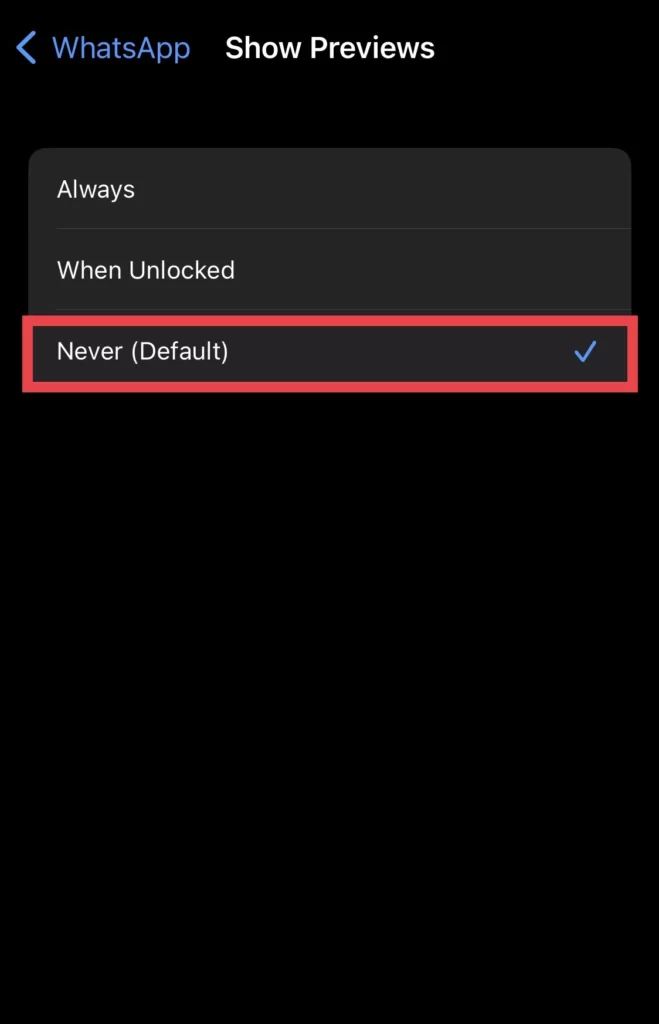 ---
Way #2. Via the WhatsApp App
The WhatsApp sender name can be hidden from the WhatsApp app as well, and to do so, you need to follow the guidelines below.
Open WhatsApp from the iPhone home screen.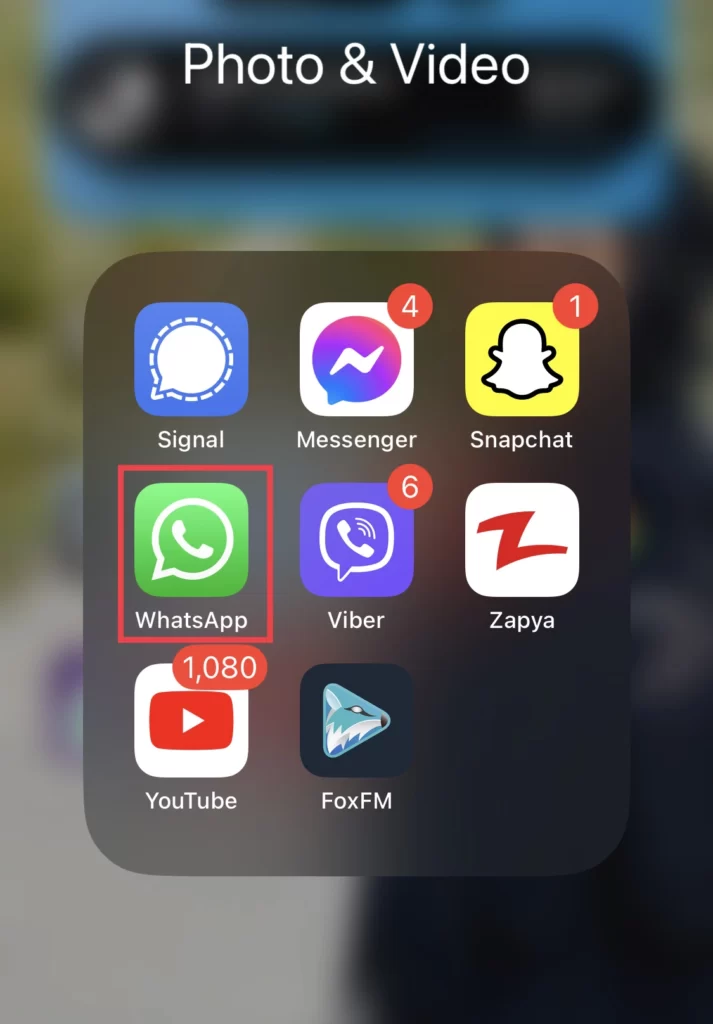 Then select Notifications from the WhatsApp settings menu.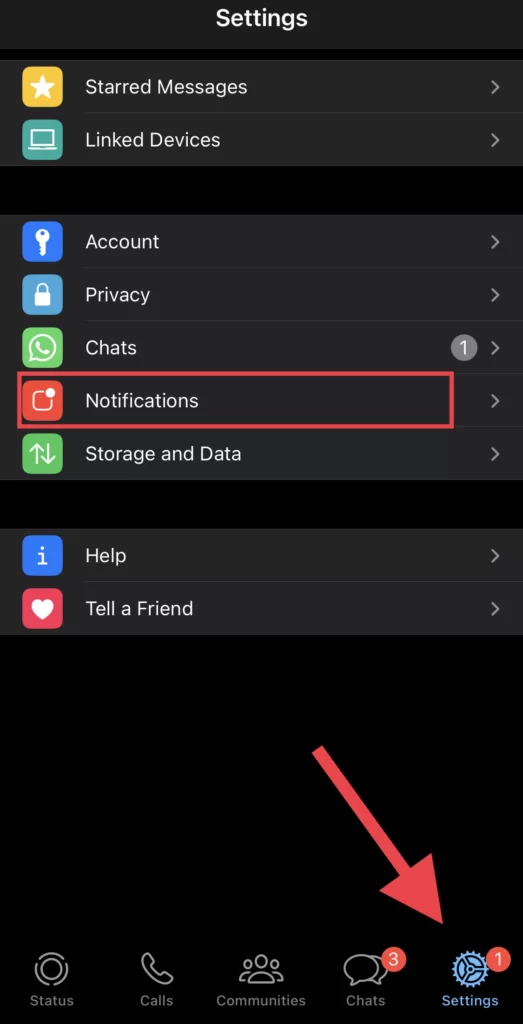 Next, toggle off the Show Preview.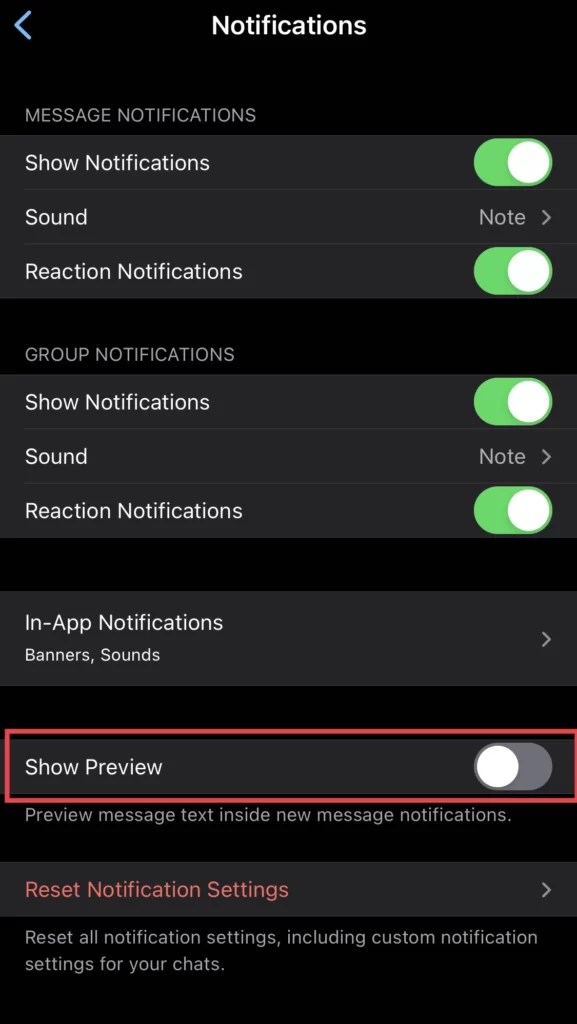 Then you would need to reset the WhatsApp notification settings, so tap on Reset Notification Settings.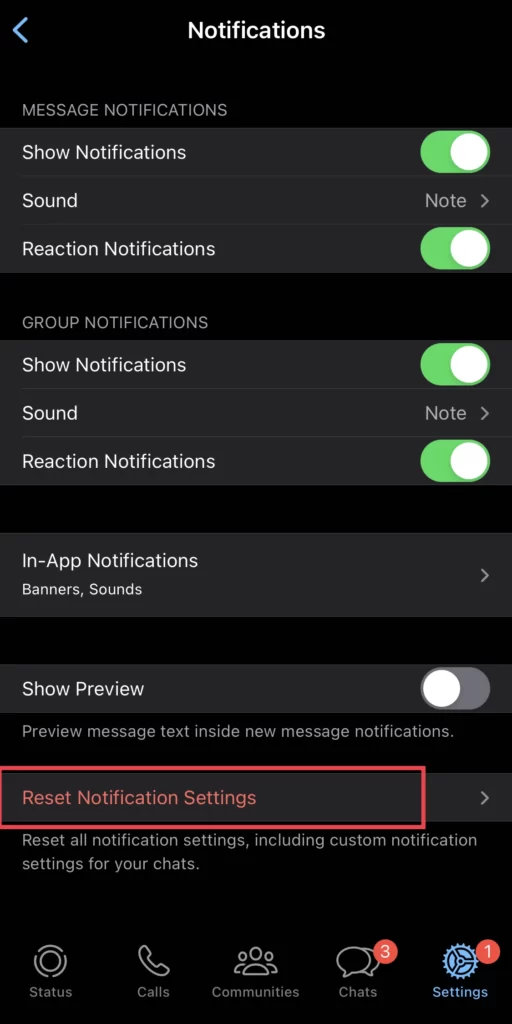 After that, select the Reset option for confirmation.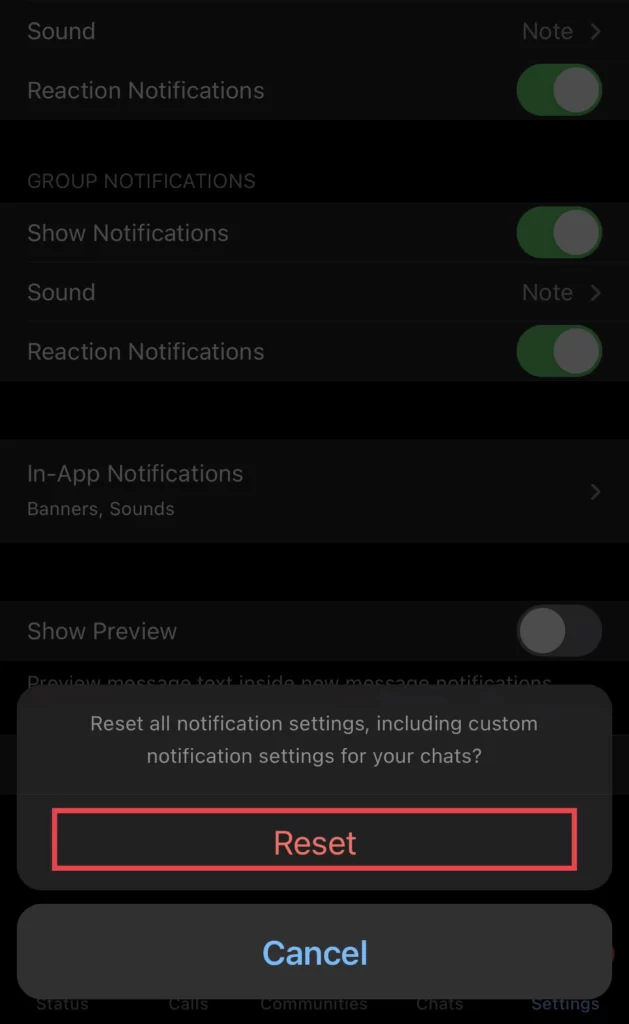 And after this, the WhatsApp sender name won't be displayed on the iPhone lock screen anymore because you have turned off the Show Preview feature in the WhatsApp app.
---
Conclusion
Finally, now that you know how to prevent the WhatsApp notification name from appearing on the lock screen of any iPhone by using the iPhone's settings and WhatsApp itself, feel free to leave your thoughts and questions in the comments section below.
---
Read also:
How To Turn On/Off LED Flash Alerts on iPhone 14/Pro/Max