The most talked-about and anticipated feature for iOS users is the ability to switch the view of Apple Notes to a gallery view, which Apple added with iOS 16. Users can view their notes as thumbnails in the gallery view, simplifying finding the note they need. Users can also modify the gallery view by choosing which notes they want to display there and changing the thumbnail size.
This iChumz article will show you  How to View Notes in Gallery View in Apple Notes App on an iPhone 14 series running iOS 16.4 and the iPad OS 16.
---
Change Notes to Gallery View on iPhone and iPad
Follow the instructions below to change the note view on your iPhone 14 series with iOS 16.4.
Go to the Notes app on your phone.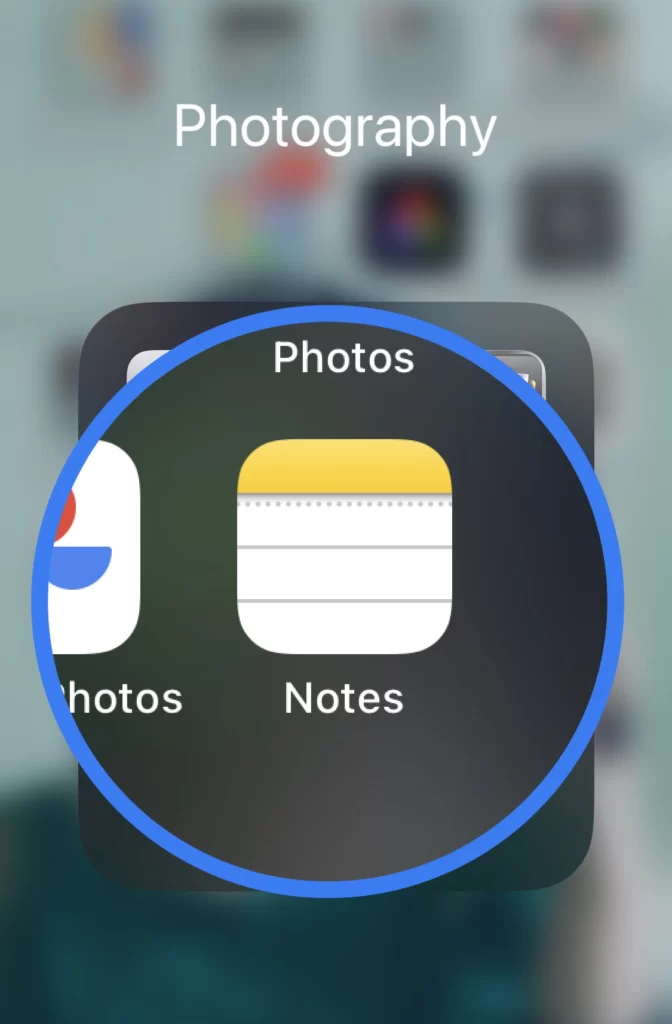 Then tap on the three dots icon on the upper right of the notes menu.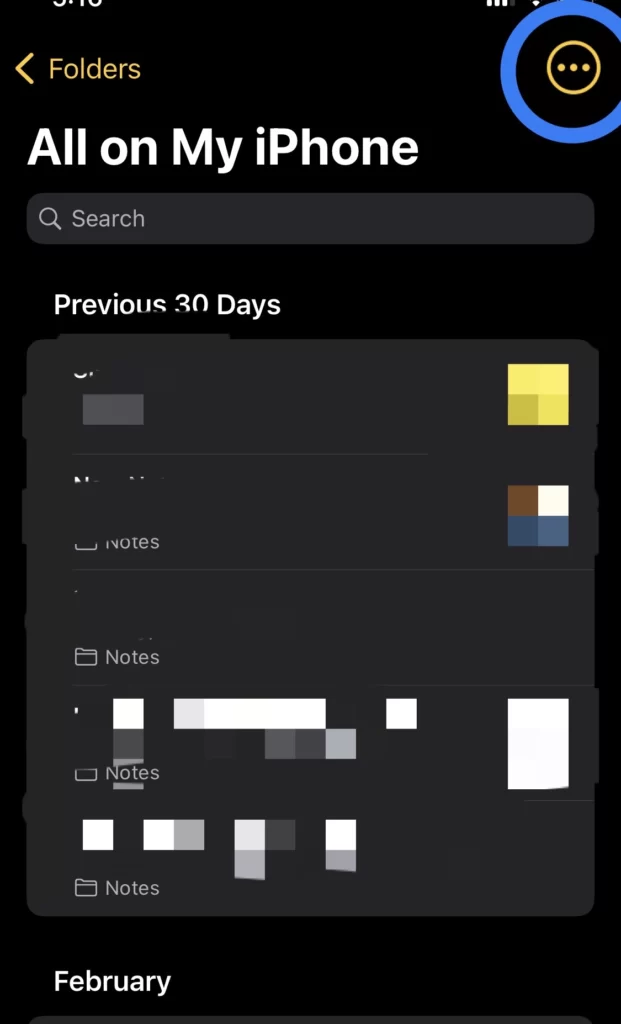 And finally, choose the View as Gallery option.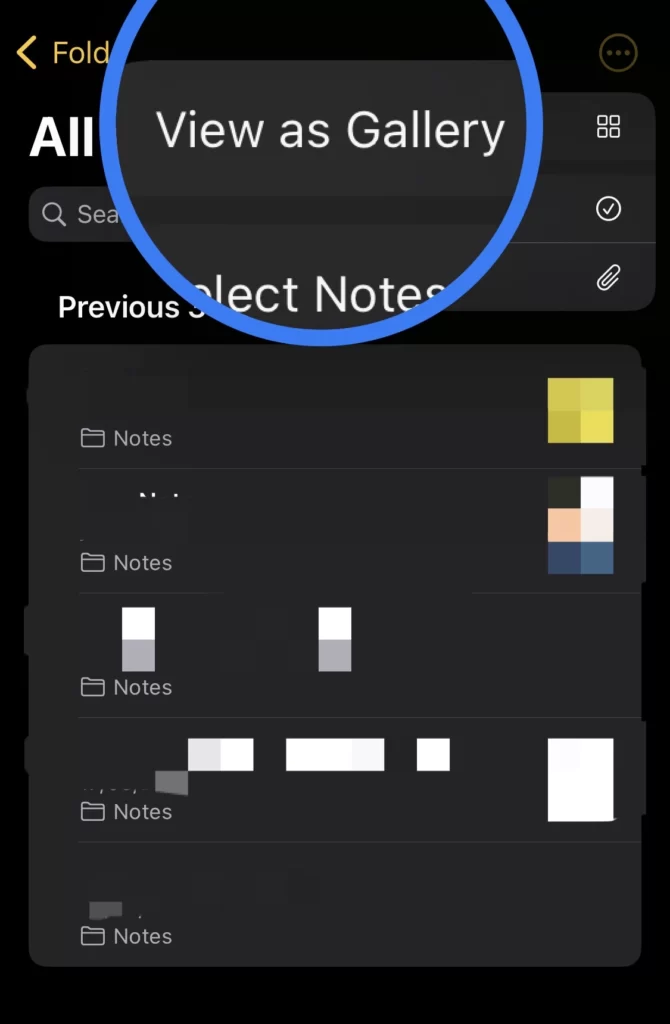 Note: To change the iPad's note view, repeat the above steps.
That's it; you have changed the iPhone and iPad's note view to gallery view.
---
Change Notes gallery view to List View
The list view is a fantastic choice if you prefer to see more notes on the screen simultaneously. You can also arrange your notes according to the title, creation date, or modification date. To switch from gallery view to list view, go to the Notes app, tap the three dots, and then choose the View as List option if you decide to change your mind.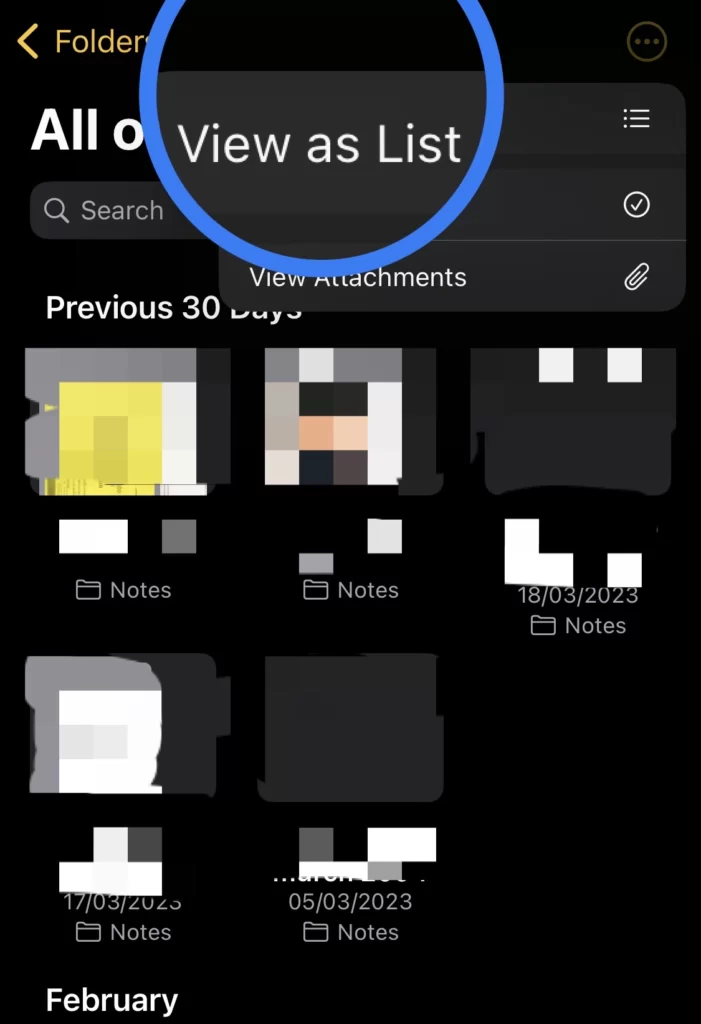 ---
Conclusion
So you have learned how to view Apple Notes in gallery view on iPhone 14 and iPad and additionally how to change it back to list view. And finally, use the space below to share your thoughts and questions with us.
---
Read also:
[2023] How To Enable Voice Isolation For iPhone With iOS 16.4