In case you have trouble making or receiving calls on your iPhone 14 because of network problems, Apple has included a new feature called "Wi-Fi calling." Wi-fi calling allows you to make and receive calls from anywhere using your wifi connection. When activated, your mobile subscriber identity and the country of your network connection will be sent to your network connection provider so that they can make short-route call codes. With this, you can still make and receive calls when you're in an area with a poor cell phone signal, so long as you have access to a wifi network. So, if you want to know how to enable and disable wifi calling on the iPhone 14 in iOS 16, keep reading this iChumz article.
---
Enable Wi-Fi Calling on iPhone 14
If you can't enable wifi calling on your iPhone 14 in iOS 16, then follow the listed guidelines to do so.
Navigate to your iPhone's Settings.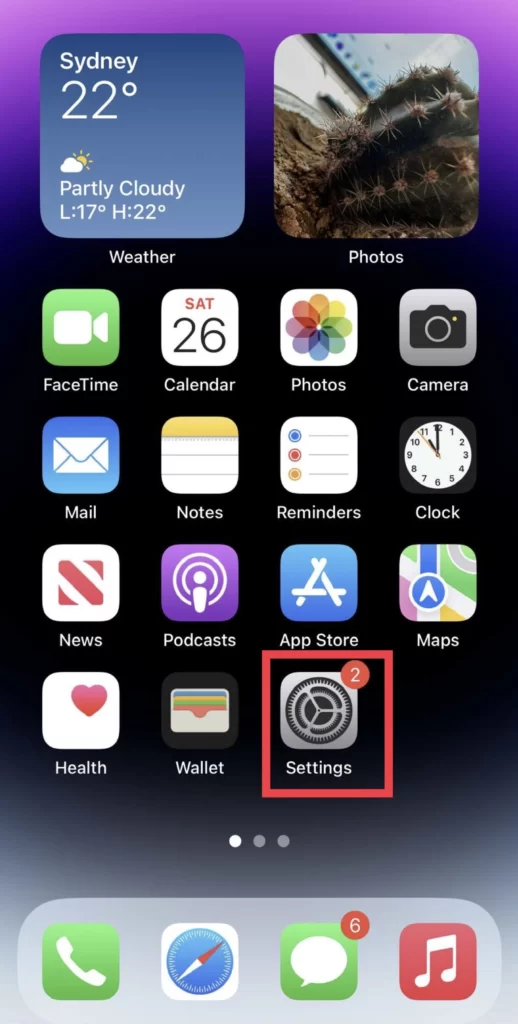 And select Phone from the settings menu.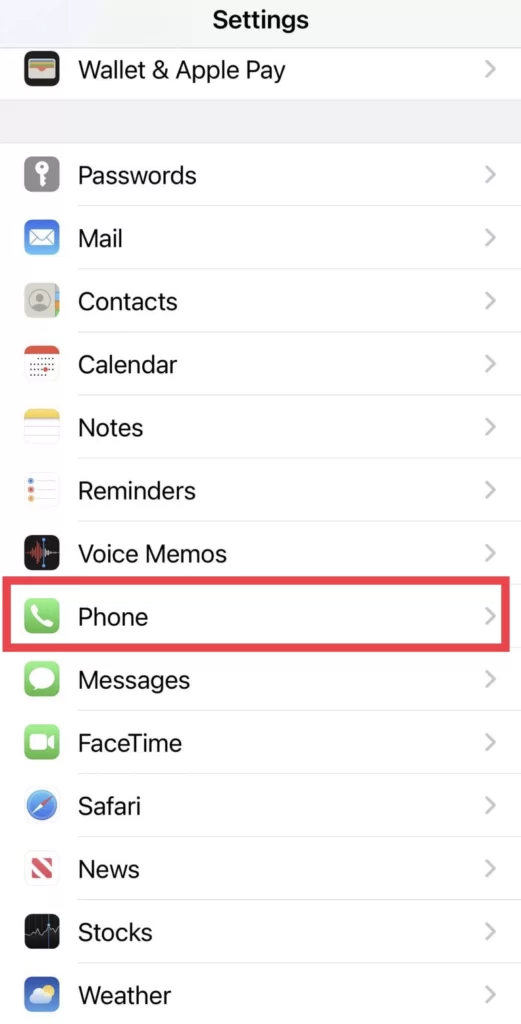 Next, scroll down the phone menu and tap on Wi-Fi Calling.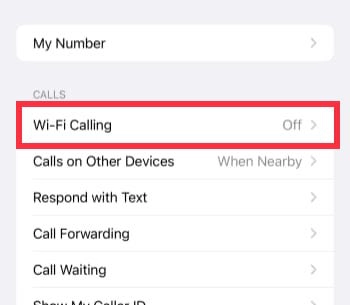 Then toggle on the WiFi Calling on This Phone option.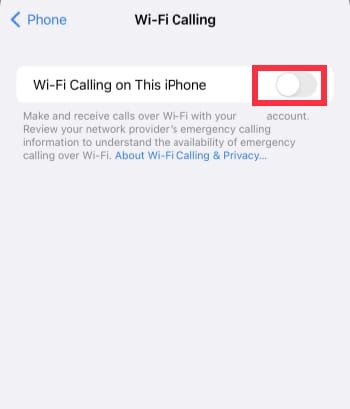 When you enable wifi calling, your iPhone subscriber identity will be shared with the wifi network operator, so tap on Enable to confirm that you accept this and if not tap on Cancel.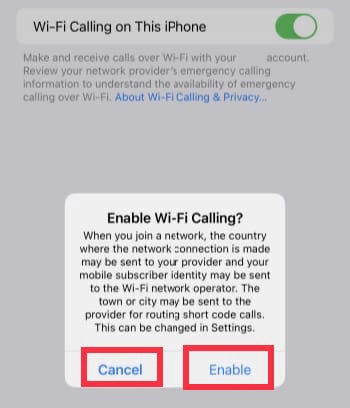 ---
Disable Wi-Fi Calling on an iOS Phone
And in case you would want to turn off the wifi calling, you would do it as follows:
Go to the Settings app and tap Phone in the settings menu.
Next, select the Wi-Fi Calling option from the phone menu.
And finally, tap to turn off the Wi-Fi Calling feature.
There you go, you have disabled the wifi calling on your iPhone 14 running iOS 16.
---
Conclusion
Now that you have learned how to enable or disable the wifi calling feature on the iPhone 14, 14 Pro, and 14 Pro Max, if you have any questions or suggestions, please let us know in the comments section below.
---
Read also:
How To Turn On/Off Shared Albums On iPhone 14 Pro/Max