Whatsapp is a messaging app that can make voice and video calls and is powered by Meta. WhatsApp adds new features for its users to make it more exciting and valuable. Like Zoom, it supports group calls without requiring a phone number by creating a link and sharing it with your friends and family, allowing you to join the call by clicking the link. This feature is called WhatsApp Call Link.
This feature is limited to 32 individuals and will expire after 90 days if not activated. And to create and share WhatsApp call links on your iOS phone without a phone number, read this iChumz article to the end.
---
Create And Share WhatsApp Call links on iPhone
The call link feature is very useful when you don't have the contact number saved in your WhatsApp contact list. So to create it, follow the following actions:
Launch WhatsApp and select Calls.
Then, tap the Create Call Link option at the top of the calls menu to create the call link.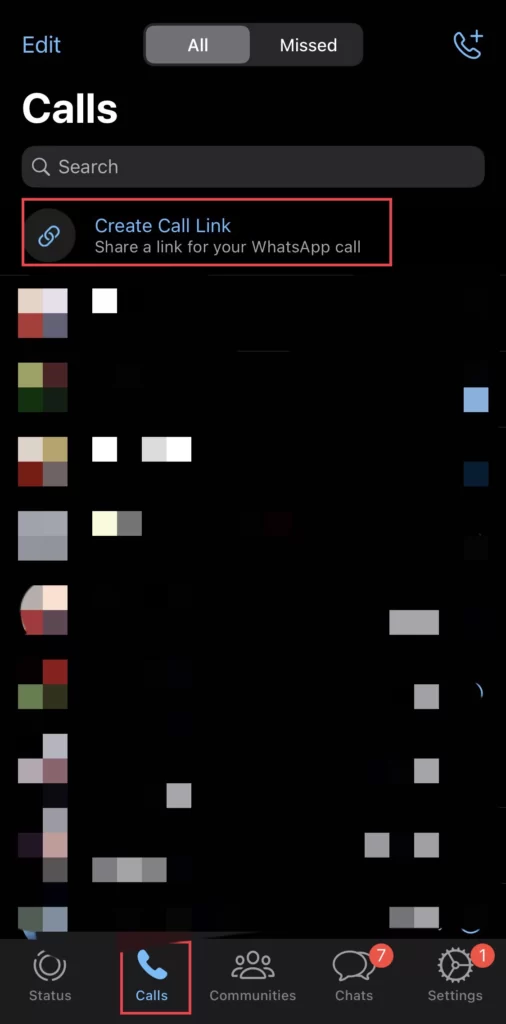 To select the call type, tap the Call Type option, including the audio and video options.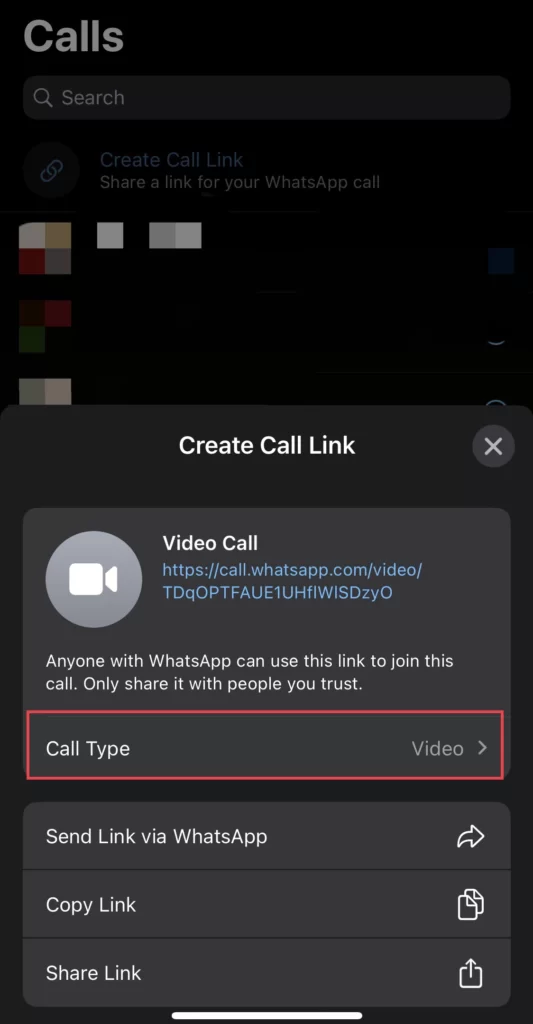 Next, to share, select one of the Sharing options:
1. Send Link Via WhatsApp
2. Copy Link
3. Share Link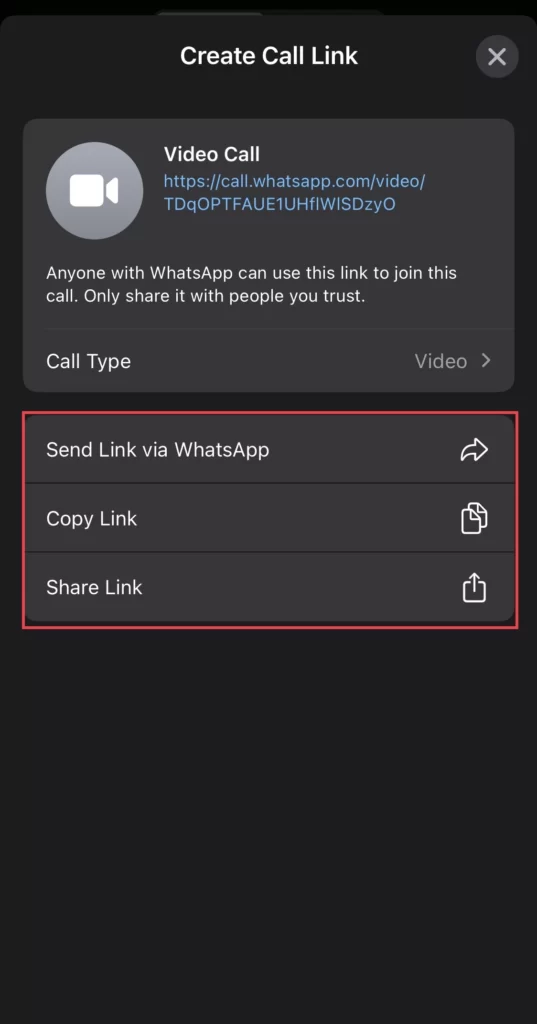 That's it; you have created the call link and shared it with your favourite contacts on your iOS Phone.
---
Conclusion
This article has shown you how to share and create WhatsApp call links on an iPhone 14 series running OS 16 without the phone number, so finally, if you have any questions or suggestions, post them below in the comments section.
---
Read also:
How To Hide Notifications When On Always-On-Display On iPhone 14 Pro/Max