Sometimes you send the wrong message, so you send another message to rectify that, or you delete the message from everyone's side and send a new message. However, with WhatsApp's latest update, you can now edit sent messages. This feature allows you to make corrections without having to send a new message or delete the previous one. 
Editing sent messages helps you rectify mistakes, clarify misunderstandings, and update any information, so this iChumz article will show you how to edit WhatsApp sent messages on iOS 16.
---
Edit WhatsApp sent messages on iOS 16
Follow the guidelines below to edit sent messages on WhatsApp.
Open the WhatsApp app and press and hold onto the message you want to edit.
Then select Edit from the menu.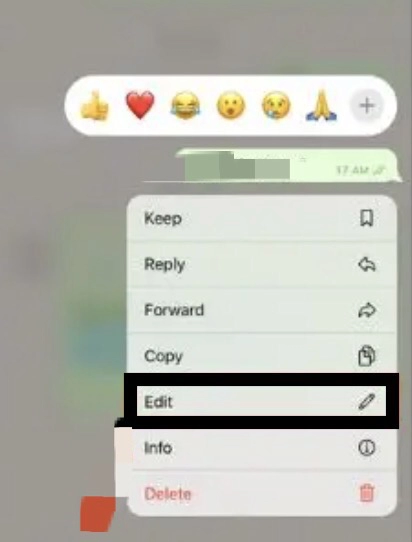 Now edit your message and send it.
You have edited the message sent on your iPhone.
---
Conclusion
You no longer need to worry if you accidentally send the wrong message or delete your message because you now know how to edit WhatsApp sent messages on an iPhone. Please feel free to leave us a comment below with your ideas.
---
Read also:
[2023] How To Turn Off Smart Shuffle On Spotify On iPhone