Not having the battery percentage shown on the screen could be terrifying because you can not know what your device's battery level is unless you click on the battery icon, so having the battery percentage shown on the macOS 13 Venture will be easy and useful for you to keep track of your Mac battery.
On the right side of the menu bar, a battery level symbol is located to indicate the remaining battery level on your Mac, but having the percentage together with the symbol would be more useful. It is a small but significant addition to the user experience of macOS 13 Venture.
To avoid a sudden shutdown of your device due to low battery, you can enable the battery percentage. Read this iChumz article till the end to learn how to show the battery percentage on your MacBook Pro Ventura.
---
Show battery percentage on the Macbook menu bar
Battery percentage on Menu Bar
Follow the instructions below if you don't have the battery level indicator on your Mac's menu bar and if you want to have it with the battery percentage.
Tap on  icon and select System Settings.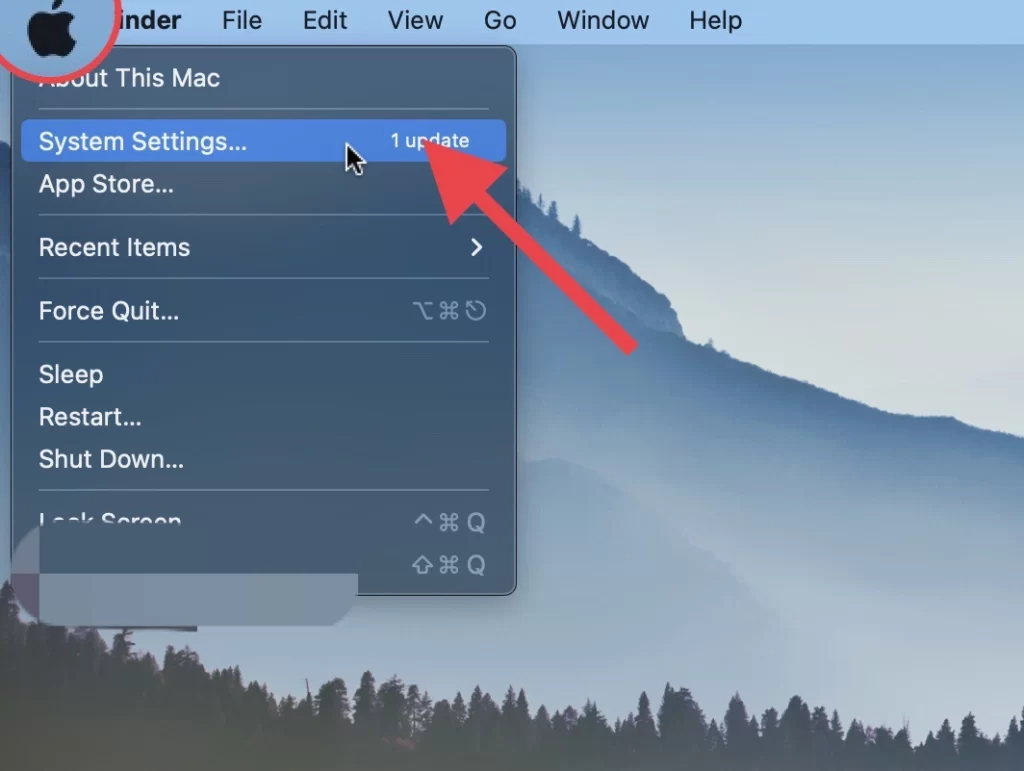 Then tap on Control Centre.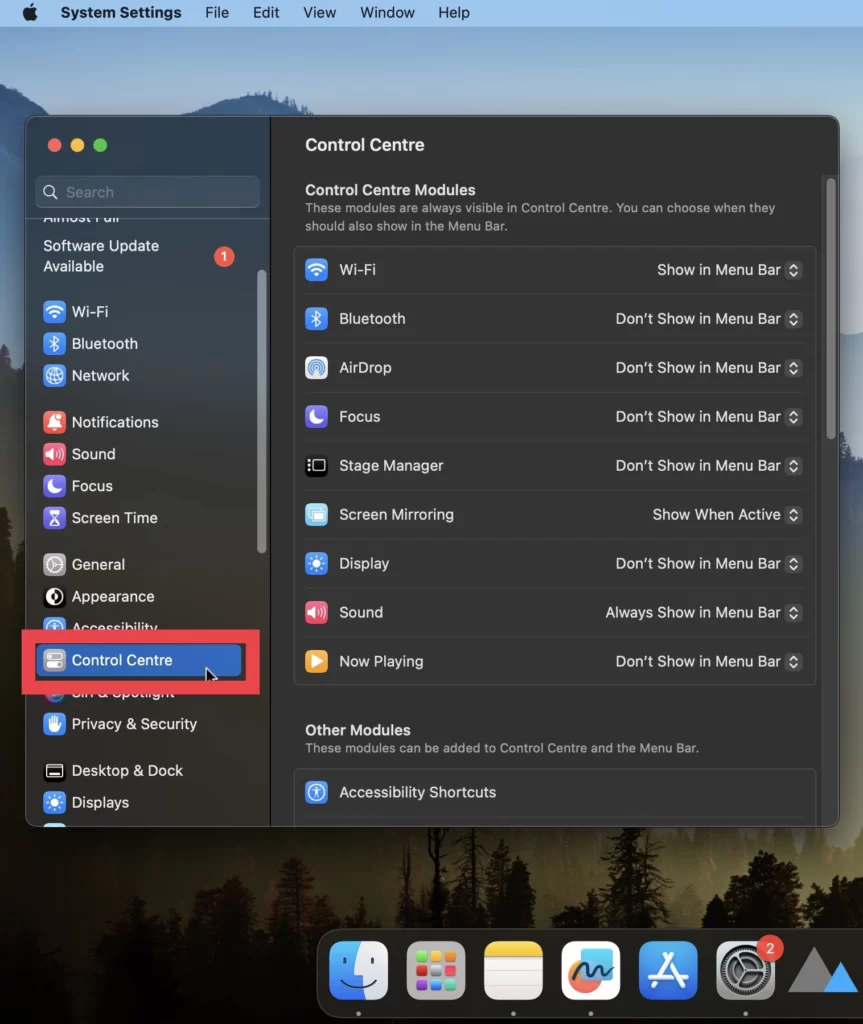 Now scroll down the menu to Battery and toggle on the Show in the menu bar. if the battery level symbol is not added to the menu bar yet.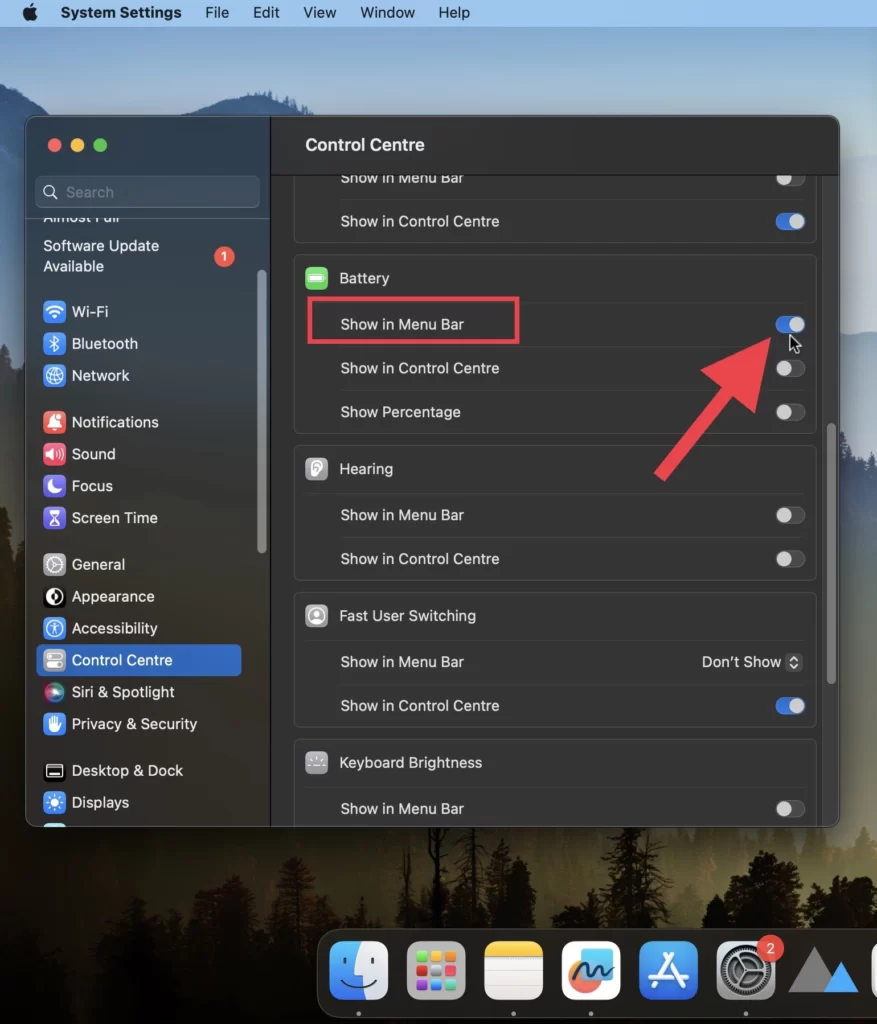 Then toggle on the Show Percentage option.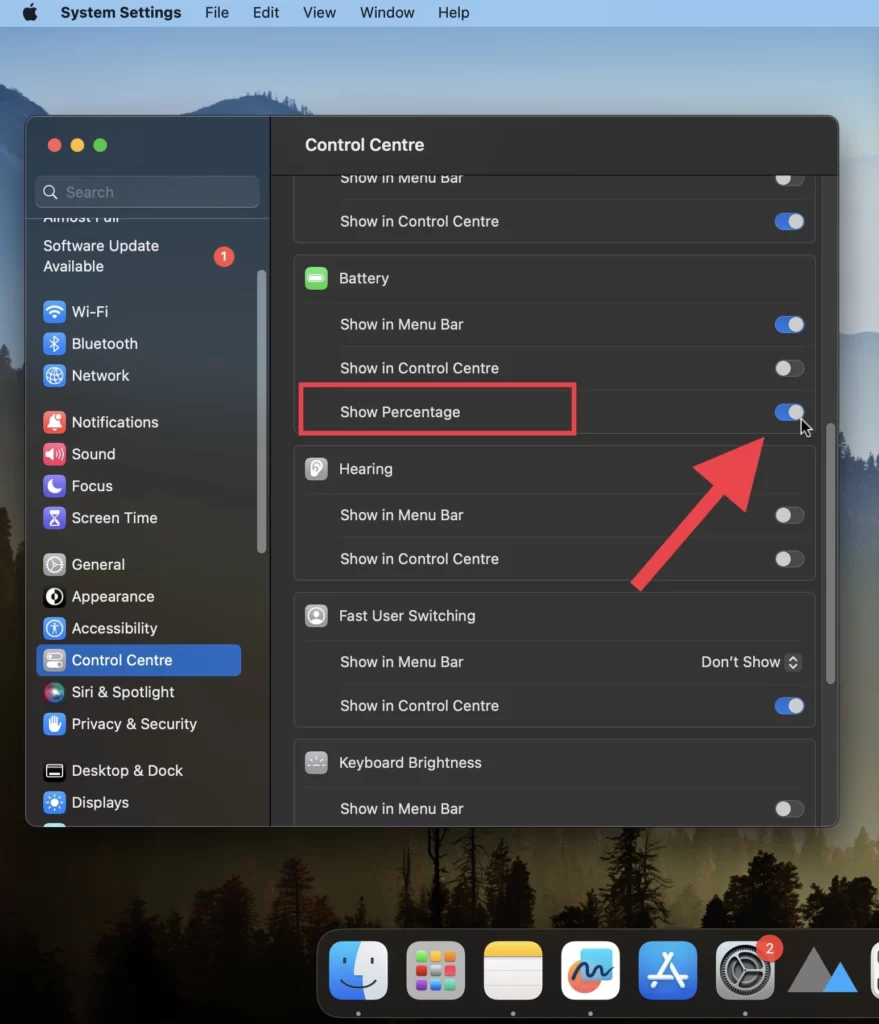 ---
Battery Percentage on Control Centre
To add the battery level icon to Control Centre on your Mac do as outlined steps.
Go to  > System Preferences> Control Centre > Battery.
Then turn on the Show in the Control Centre option.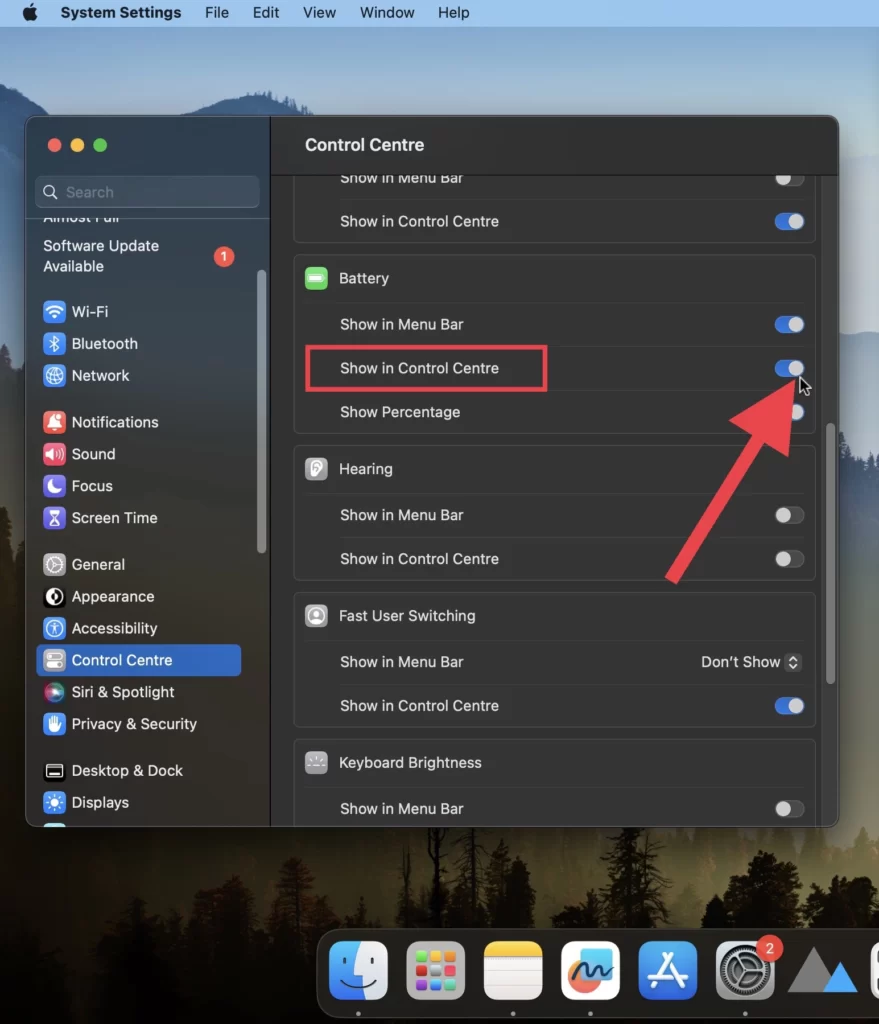 Now the battery percentage and the battery level icon are shown in the control centre.
---
Conclusion
You have turned on the battery percentage for your MacOS 13 Ventura battery level, and additionally, you have added it to the menu bar and control centre through these guidelines. Finally, please share your thoughts and concerns in the comments section below.
---
Read also:
Two Ways To Mark Messages As Unread In macOS 13 On Mac