Apple announced the next major operating system, macOS 12, or Monterey, at WWDC21. macOS Monterey has many mind-blowing features that make users' work faster and easier. Some main features are music playback, routing, maps, notes, video, privacy, and many more. The following are some of the macOS Monterey features:
Universal Control: This feature allows you to sync data between Macs and other Apple devices. Place them near each other.
Airplay to Mac: Airplay will also be available on the new Mac operating systems. Simply put, it allows you to play movies, games, photos, and other media from your iPhone or iPad on your Mac.
Safari: Apple improved the tabs in Safari by blending a better background and creating better tab groups.
Shortcuts: The shortcuts have been added to the new macOS Monterey. There are various types of shortcuts available there.
In this guide, you will find the link to download macOS Monterey ISO file if you want to test it on VMware Workstation or VirtualBox.
---
What is a macOS 12 Monterey ISO image?
An ISO file (also known as an ISO image) is an archive file that contains a copy (or image) of data from an optical disc, such as a CD or DVD. ISO images can be used to create a disc that is an exact original copy by first saving a digital copy of the disc and then burning that image. ISO images, which pack all the necessary files into a single archive, are often used to distribute large software and operating systems. It is also useful for storing data and making an exact copy of the original disc, which lets you make multiple copies of important software and other digital content.
The macOS Monterey ISO image is the standard way to download this operating system, which can also be installed on VirtualBox or VMware Workstation. This virtualization software works independently and lets you install any operating system you want. A macOS Monterey ISO download is available for those who require it. It is a direct download and contains the latest version of macOS Monterey.
---
Download macOS Monterey ISO Image for VirtualBox and VMware Workstation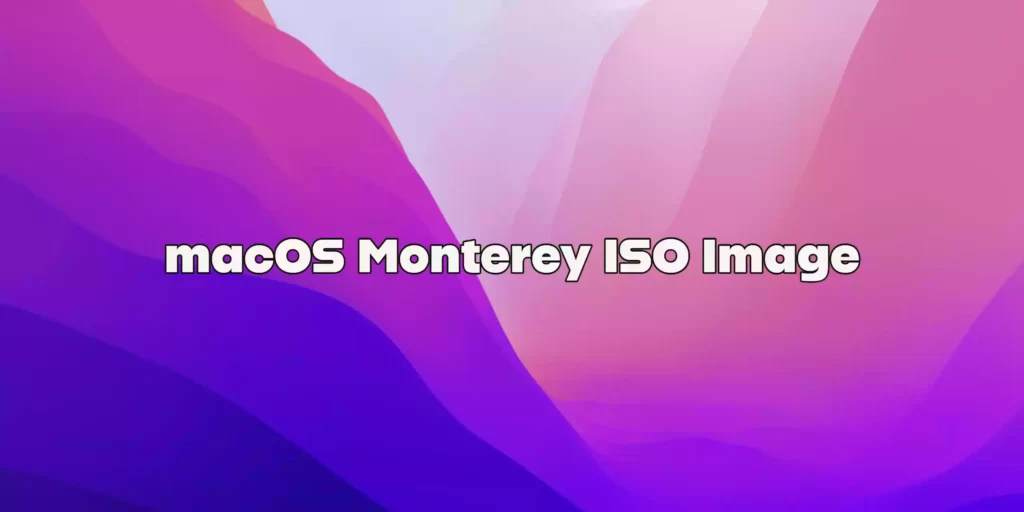 If you're interested in Mac virtualization, you should have a copy of the macOS 12 Monterey ISO image. Then, you can use this file to install macOS 12 Monterey on either VirtualBox or VMware Workstation. The download link is listed below:
Download macOS 12 Monterey ISO
The download will take some time due to its size (roughly 15 GB). A download manager can help you speed up downloads, repair broken downloads, and prevent downloads from being lost if your internet connection goes down.
We also have instructions for installing macOS Monterey on VirtualBox and VMware. More information can be found at the source link below:
Install macOS Monterey in VirtualBox
Install macOS Monterey in VMware Workstation
---
Conclusion
After downloading the macOS Monterey ISO file, you can use a virtual machine to test out Apple's latest desktop operating system update and see its new and exciting features. If you have any interesting new features that you think we should be aware of or face any issues with, please let us know in the comments.
---
FAQs
What is the macOS Monterey ISO file size?
The macOS 12 Monterey ISO image is approximately 15 GB in size.
Which Mac models will get macOS Monterey?
macOS Monterey supports the following Mac models: iMac (late 2015 and later), iMac Pro (2017 and later), MacBook Air (early 2015 and later), MacBook Pro (early 2015 and later), Mac Pro (late 2013 and later), Mac Mini (late 2014 and later), and MacBook (early 2016 and later).
Can I update to macOS Monterey from Mojave, Catalina, or Big Sur?
The answer is yes. If your Mac is compatible, you can update to macOS Monterey through System Preferences > Software Update if you're already running any of the above versions of macOS.