Transferring data from one iPhone to another can be done through a variety of methods, and the process doesn't require the use of third-party applications. However, when switching from an Android device, the situation is not as straightforward. Users who have switched from Samsung devices to iPhones may find themselves concerned about transferring their valuable data. Fortunately, Apple consistently offers solutions to address user concerns and challenges. There are various methods available to transfer data and files from a Samsung device to an iPhone, ensuring seamless and efficient file transfer.
Check out this iChumz article to learn the few methods to transfer your data from Samsung to the iPhone 15.
---
3 ways to transfer data from Samsung to iPhone 15
Method 1: Move data via Move to iOS
iPhone's built-in feature, Move to iOS, enables users to transfer data from their Samsung device securely, ensuring a seamless switch without data loss or inconvenience. So follow the instructions below to transfer your data using the Move to iOS feature.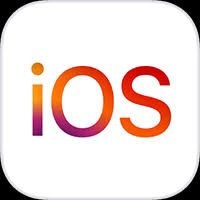 ---
Method 2: Transfer Data Via Google Drive
You can use the Google Drive app to transfer your data and files from Android to iPhone, as mentioned below.
---
Method 3: Use SHAREit to transfer your data.
You can transfer data from your Android device to your iPhone using the SHAREit app, which is a popular file-sharing application. Here's how you can do it:
Set up your iPhone.
That's it. You have transferred your Android data to your iPhone via the Shareit app.
Please note that SHAREit is primarily used for transferring files like photos, videos, documents, and music. It may not transfer other types of data, such as contacts, messages, or apps.
Check out this article to learn how to transfer your data and files from the iPhone to iPhone.
---
Conclusion
Three easy methods for transferring data and files from Android or Samsung phones to iPhones are provided, ensuring a seamless transition without losing any important data. The process is quick and straightforward, whether using third-party tools like Move to iOS or Shareit. Please feel free to share your thoughts and queries with us.
---
Read also:
6 Best Battery Saving Tips for iPhone 15, 15 Pro, And 15 Pro Max