Apple introduced macOS Ventura at WWDC 2022. With several notable features, macOS Ventura appears to be a minor upgrade over macOS Monterey. If you're a developer or just an Apple fan who wants to give macOS 13 Ventura a try, you'll need the DMG file to install it on your Mac. Here, we will provide links to download the macOS Ventura DMG file for a clean installation.
---
macOS Ventura
At its annual Worldwide Developers Conference, Apple unveiled macOS Ventura, the latest version of its desktop operating system. macOS Ventura, also known as macOS 13, has introduced several new features to the Mac platform. The following are some of the features:
Stage Manager
The Stage Manager will arrange all open applications on the left side of the screen, leaving the one you're working on in the center. Users can also quickly add files by dragging desktop icons to the program window and shrinking it. This should be very beneficial in terms of increasing your productivity.
Passkeys
Thanks to the new Passkey feature, users can now log in to websites using Face ID or Touch ID rather than a password. This passkey can be used instead of a password to create an account and log in, making your password less likely to be stolen in an online data breach. Passkeys are end-to-end encrypted and saved in your iCloud Keychain, allowing you to use them on your iPhone and other iCloud devices.
Spotlight Updates
Spotlight now allows you to find images in your photo library and search for text within images. During a search, Spotlight can also show you a quick preview of a file it finds. This lets you make sure you've found what you were looking for.
Mail Updates
With the latest update to the Mail app, search results will show a comprehensive preview, provide instant suggestions, and even correct typos. You can also undo a previously sent email or schedule it to be sent at a later time.
---
What is a macOS Ventura DMG file, and how do I use it?
A DMG file is an Apple Disk Image file, also known as a Mac OS X Disk Image file, that is a digital reconstruction of a physical disc. It supports compression, file spanning, and encryption. DMG files are designed for Macs, so they are simple to open. The DMG-format software you download for your Mac can be opened like any other file on your Mac, and then the setup tool can be launched to install the software.
A macOS Ventura DMG file is a single file containing the contents of a disk or volume, around 12 GB in size. macOS Ventura DMG files are created by Apple's Disk Utility application and can only be opened by the same application.
Any application that supports the DMG format can open the macOS Ventura DMG files on a Windows PC. However, you cannot run the software and use it like any other Windows application. To run the identical application on Windows, use the Windows version rather than the Mac DMG version.
---
Download macOS Ventura DMG File (Direct Links)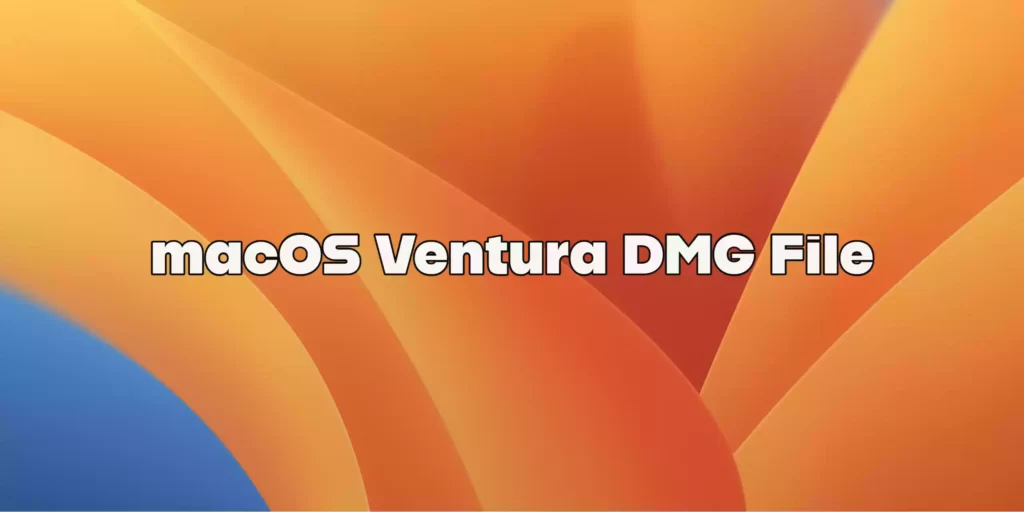 You'll need a DMG file for a clean installation on your Hackintosh or Mac. A DMG file contains the macOS Ventura installation. The macOS Ventura DMG file is around 12 GB in size. You can use a file download manager to speed up downloads and pick up where you left off if disconnected.
Here are the links to download macOS Ventura (macOS 13) DMG Files:
Credit goes to TechRechard.
Download macOS Ventura 13 DMG Official Release
Download macOS Ventura 13 DMG Beta 4 (22A5321d)
Download macOS Ventura 13 DMG Beta 3 (22A5295j)
Download macOS Ventura 13 DMG Beta 2 (22A5286j)
Download macOS Ventura 13 DMG Beta 1 (22A5266r)
After you download the macOS Ventura DMG file, you can create a bootable USB and install it on your computer.
You can also install macOS Ventura in VMware or VirtualBox using the macOS Ventura ISO image.
---
Frequently Asked Questions